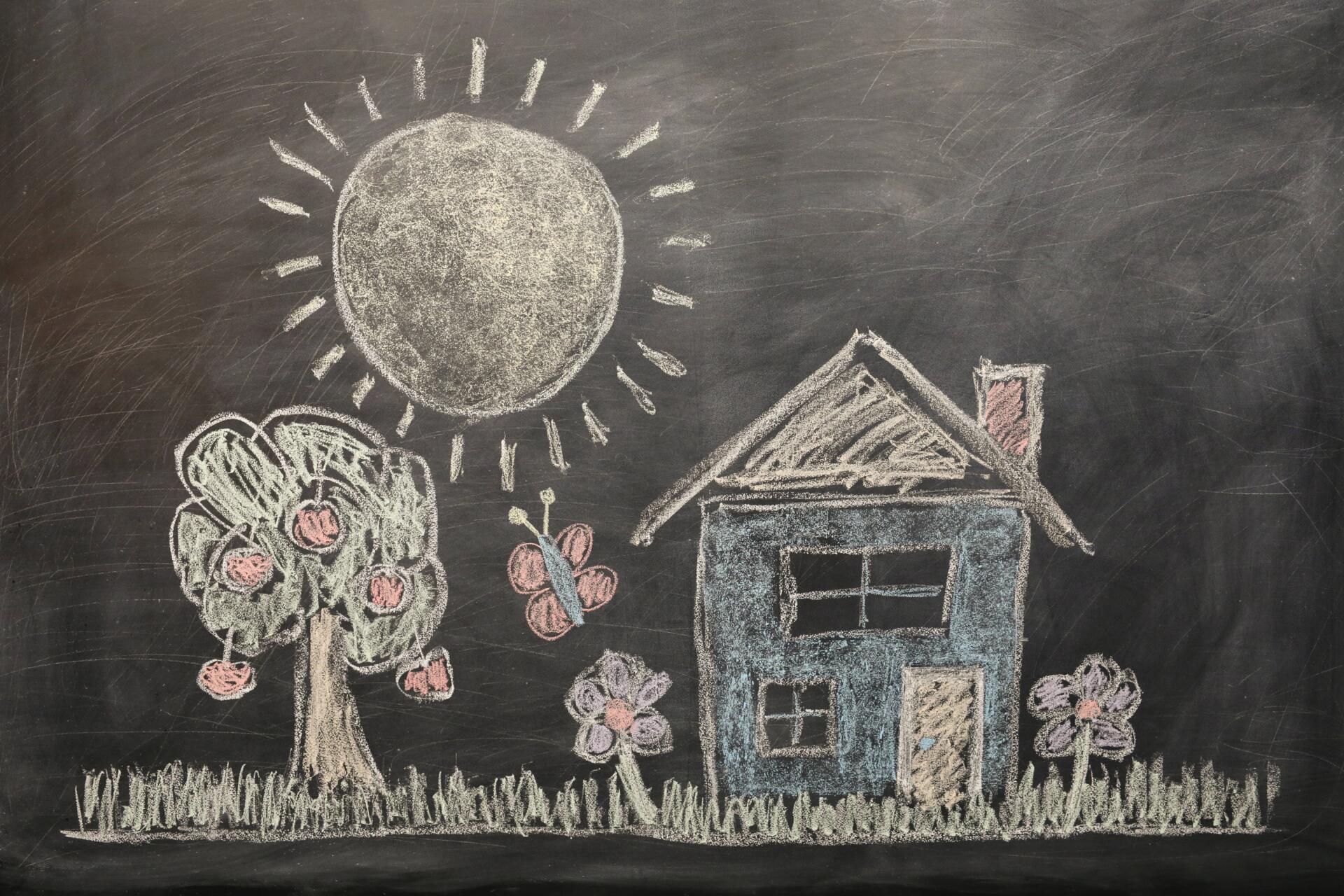 Before interactive whiteboards and even regular whiteboards, we lived firmly in a chalkboard era. Even now, there's something undoubtedly iconic about it. From Bart Simpson's chalkboard writings, right the way through to Albert Einstein's theory of relativity, chalkboards have always been there. Maybe your iconic moment is only a chalkboard in the living room away.
Location, Location, Location
The kitchen would be the first place that springs to mind. Say goodbye to those archaic fridge notes and say hello to the chalkboard. Now you have all you need for the week ahead in front of you. A meal plan or a schedule for the week becomes a whole lot easier to keep track of. Equally, this kind of setup could be just as valuable in the living room if that's where you spend the bulk of your time.
Or how about the garden? The chalkboard gives you ample opportunity to keep track of fitness goals. Not only that, but if you have children, they can keep score of the many games they play. Maybe you have an office and need a space to do some calculations, or maybe it's as simple as having a chalkboard in your bedroom so that you can wake up to a different motivational quote every day.
It could be that you just want to make some incredible chalkboard art – get creative. In any case, your chalkboard has to be right for you and your family. Best of all, the process doesn't have to be as painstaking as it may appear.
Building the perfect board
The chalkboard offers the perfect first-time DIY opportunity for those inexperienced with DIY. Items needed include furring strips for the frame, wood glue, painter's tape, some wood screws, plywood for the board itself, chalkboard paint, ideally a cordless drill, and some paint rollers.
Firstly, use the wood glue to attach the wooden frame, holding it together with the painter's tape while it dries and sets. Next, lay the chalkboard face-down centred on the frame – assuming all has been measured correctly, the frame should extend slightly beyond the board on all sides.
Drill 4-5 pilot holes on each side of the chalkboard, around an inch from the edge of the chalkboard. Also ensure you are drilling through the chalkboard into the frame. Then use a wood screw in each hole to secure the chalkboard to the frame. Now your chalkboard is ready to be flipped up and hung wherever you want.
If the plywood chalkboard is too limiting for you, then a chalkboard wall may even be the way to go. Chalkboard paint gives us the option to turn our kitchen or lounge into something incredibly dynamic and fun for all the family. Remember when we used to be told off for writing on the wall as kids? Well, with the right décor, now we can actively encourage it for our kids!
With all of this in mind, you will be able to make a chalkboard work in any room of the house. From wall art, to menus, to your diary, don't be scared to get creative and see what works best for you and your family.