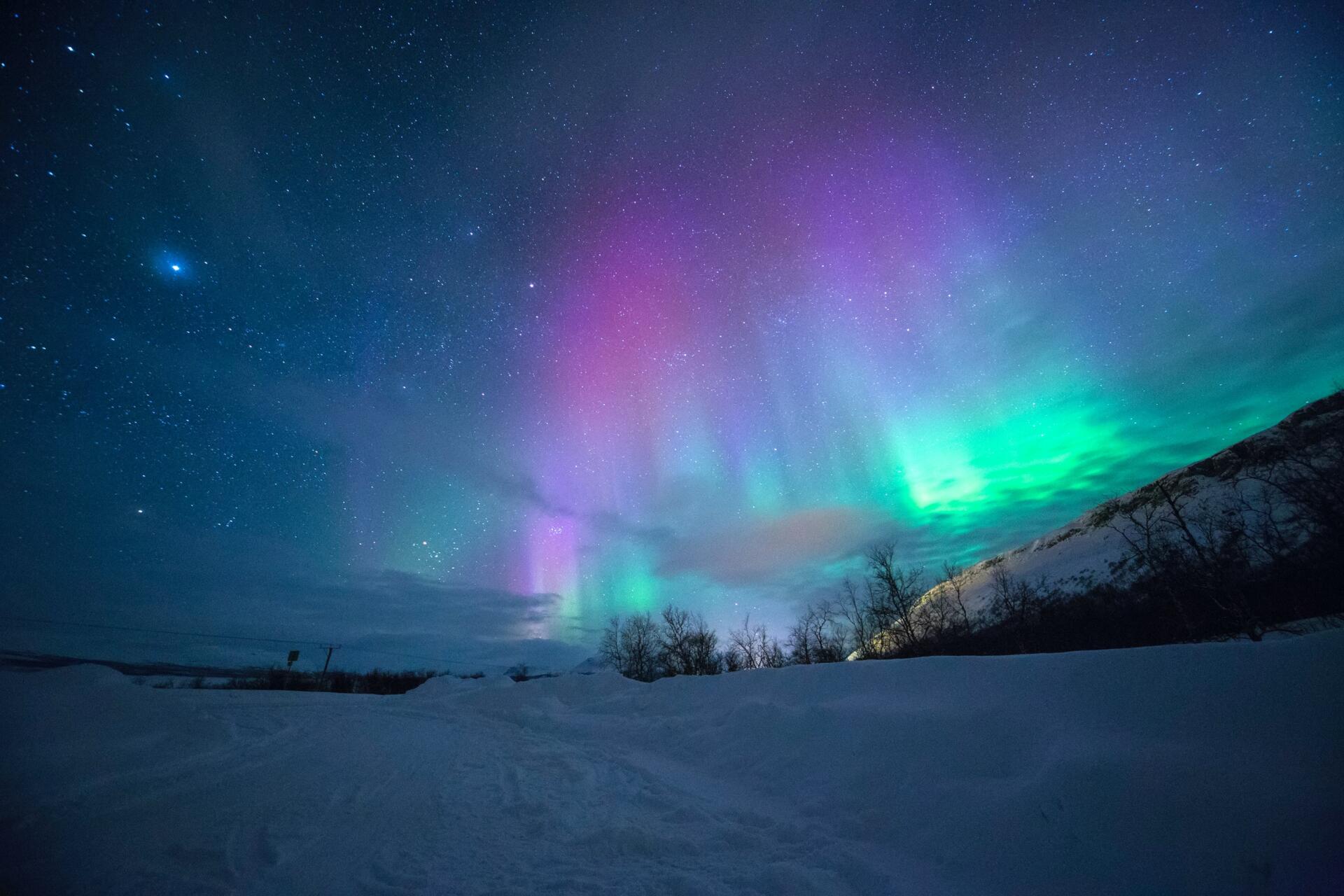 If you are a true fan of Titanic, you may have already intuited the wordplay, but seriously, where to?
Christmas is approaching at lightning speed, so it is normal to ask yourself where you are going to spend it this year. We tell you a secret: there is no better place to celebrate "the most wonderful time of the year" than Europe. This continent has a sort of affinity for the festive season, and the variety of Christmas markets and decorations are clear proof of it. European cities combine everything from traditional delicacies and handmade goods to giant Advent calendars and music festivals, so you will likely find the very essence of the Christmas holiday in whatever country you choose to travel to.
To make your job even easier, we have put together a list of majestic European destinations that will make your vacation one of a kind. So, let us get into the festive spirit!
Prague, Czech Republic
The old-world city of Prague remains one of the best holiday destinations, as it does not cease to lure visitors with its dazzling lights, festive treats, and magnificent architecture. One of the most impressive places to see in December is Prague Castle, where a fairytale-like atmosphere harmoniously fuses with the historical ambience of a sacred place to the delight of tourists. The castle enchants people from its foundation to its spire, and its grounds, including St. George's Basilica and St. Vitus Cathedral, become one of the main attraction points for those chasing the Christmas spirit.
But the Christmas market at Prague Castle is far from being the only one out there. Many more markets are spread across the city, including the main Christmas market at the Old Town Square. Here, you are likely to get the best of Prague, especially if you go up to the Old Town Tower – a breathtaking view of the holiday bustle and lights will wave to you from below. Here, you will also be thrilled to savour the variety of treats, including mulled wine, trdelník (a traditional cinnamon pastry), palačinky (Czech pancakes), sladké knedlíky (sugary dumplings), and spit-roasting hams. Food is central to Christmas in Prague, so if you are a gourmet by trade, here might be your heaven.
Stuttgart and the Black Forest, Germany
Deutschland is definitely a champion as regards Christmas markets – more than 2,500 markets are sprawled all over the country, making it hard to choose only one favourite. Each German Christmas market has its charm, but those in the Black Forest region have something special. One such example is the Stuttgart Christmas market, which is also one of the oldest and largest in the country. Abounding in more than 300 stunningly decorated chalets, Stuttgart market makes for one of the best Christmas vacations in Europe, but if you cannot reach this place, not a problem. The Black Forest boasts a plethora of Christmas markets, counting the Baroque Christmas market in Ludwigsburg, Mittelaltermarkt in Esslingen, and Gengenbach Christmas Market.
London, England
London has some special Christmas markets that could not go unmentioned, including Winter Wonderland, Christmas Festival at Southbank Centre, Christmas by the River at London Bridge City, and Covent Garden Christmas Markets. Practically, every great corner of magical London is spruced up by thousands of lights and huts selling delicious specialities and handcrafted presents. Entertainment includes everything from shopping to ice skating, so you will likely have a memorable time here. Wondering how you could get here? Well, there is nothing simpler than taking a London train, particularly if you adore long-distance travelling. You have the opportunity to enjoy dream-like landscapes on your way to London and, most importantly, travel safely and comfortably.
Vienna, Austria
If you are a music enthusiast, pack your bags and head to Vienna this Christmas. Why? Because there is no other city in Europe that celebrates Christmas with so much music as Vienna. Each and every corner of Vienna is festively decorated, and concerts are held in various city areas, including the majestic Schönbrunn Palace and St. Stephen's Cathedral. Sacred, choral, and classical music prevails, and the most impressive performance is "Christmas in Vienna" by the Vienna Boys Choir at the Wiener Konzerthaus. Christmas markets are also constant favourites with the public, the ones at Schönbrunn Palace and Belvedere Palace being just two of the most enticing.
Austria is also a great ski destination, so if your adventurous spirit is longing for a more dynamic experience in the middle of the Alps, this country has a lot to offer. Some of the most popular skiing holiday destinations include Tyrol, Vorarlberg, and Salzburgerland, situated in the west of Austria. So, if you plan to bring your family to a memorable Christmas holiday destination, ensure you include one of these places on your bucket list.
Travelling to Austria for Christmas is undoubtedly one of the best decisions you can make. Transport to and from there is smoother than you imagine, mainly if you rely on trustworthy rail operators like NS International.
Dresden and the Ore Mountains, Germany
If you are a fan of the famous Dresden Christollen, this German city is your chance to taste the best you could ever find. This delicacy is a butyraceous yeast bread full of candied fruits and is specific to the Christmas holiday. The markets sprinkled throughout Dresden sell this kind of treat and many more traditional foods. This city breathes history and tradition from the early 1400s, so if you are looking for something truly authentic, here might be your place. The Christmas market inside the courtyard of the Royal Palace has no electricity, so everything there is just how it used to be in the 1800s. Plus, merchants sell only authentic savouries, arts, and crafts of the Middle Ages. Neumarkt is indeed something you should not miss, but so are the villages of the nearby Erzgebirge mountains.
Reykjavik, Iceland
We know it may sound too cold, but Iceland is an incredibly unique experience that will only brighten up your Christmas. The country's capital is one of the most mesmerising cities in the world, enchanting visitors with a spectacular natural light show given by the aurora borealis. These alluring dancing waves of light are not something you see every here and there, so if you spot this wonder in the night sky, consider yourself lucky. Reykjavik is also home to the marvellous Yule Town Christmas market, where you are likely to discover a number of designers and craftsmen selling all kinds of holiday treats and decorations. However, some of them set their stands up just for a single day, so if you are around, you would better speed it up. And if your adventurous spirit yearns for more, ensure you visit the dream-like fishing village of Grundarfjordur, famous for its orca spectacle it gives tourists year by year.
Is there anything that has grabbed your attention?