When I picked Jacob up from school today he was very excited, telling me there was a 'surprise for you mummy in my book bag'
When we got home he proudly took out the surprise, and my heart melted: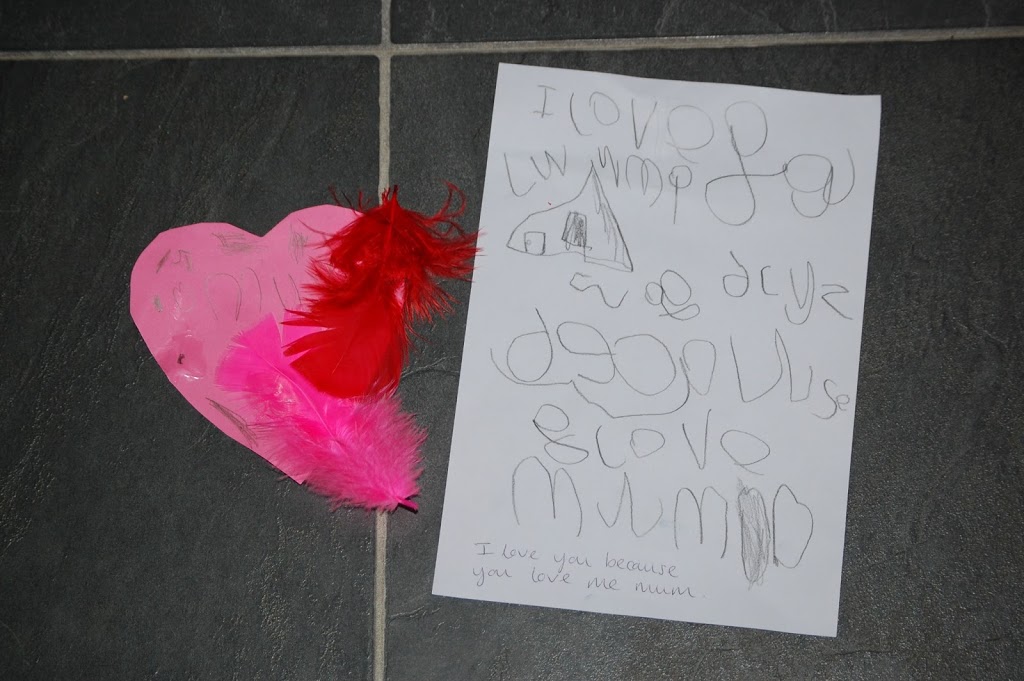 In case you can't read the note it says 'I love you because you love me mum'. Bless his little heart, this made my day! 🙂
I also received some nice Valentines fluffy post this morning from the lovely people at
Fuzzibunz Europe
.
They have sent me 2 gorgeous Fuzzibunz One Size Elite nappies to try out when baby arrives, in watermelon (red) and apple (green) – they look and feel scrumptious – super soft and fluffy, cant wait to try them out! Keep watching the blog for my review.