This week has been COLD – to put it mildly. We have had our first layer of frost on the ground, and the wooly hats and gloves have been pressed into service.
The cold doesn't stop Gemma and Jacob from wanting to be out and about though. Jacob has been taking part in a construction club at school, and they have been making wooden animals. The leaders cut the wood into a selection of shapes, sizes and thicknesses and the children could choose what animal to make. The wood was then tied together with twine. Jacob made a deer.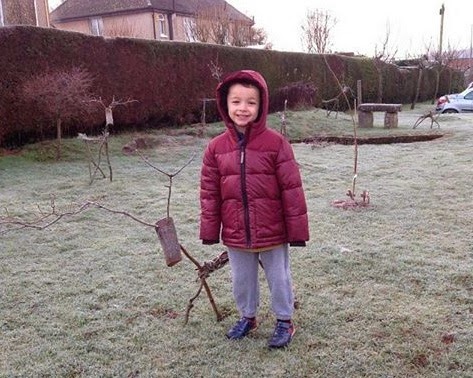 In comparison, today has been warm and sunny. So warm in fact that I have put my washing on the line (but shhhhh – if you say anything it might rain!) We have been making the most of the winter sun and teaching Gemma to rollerblade.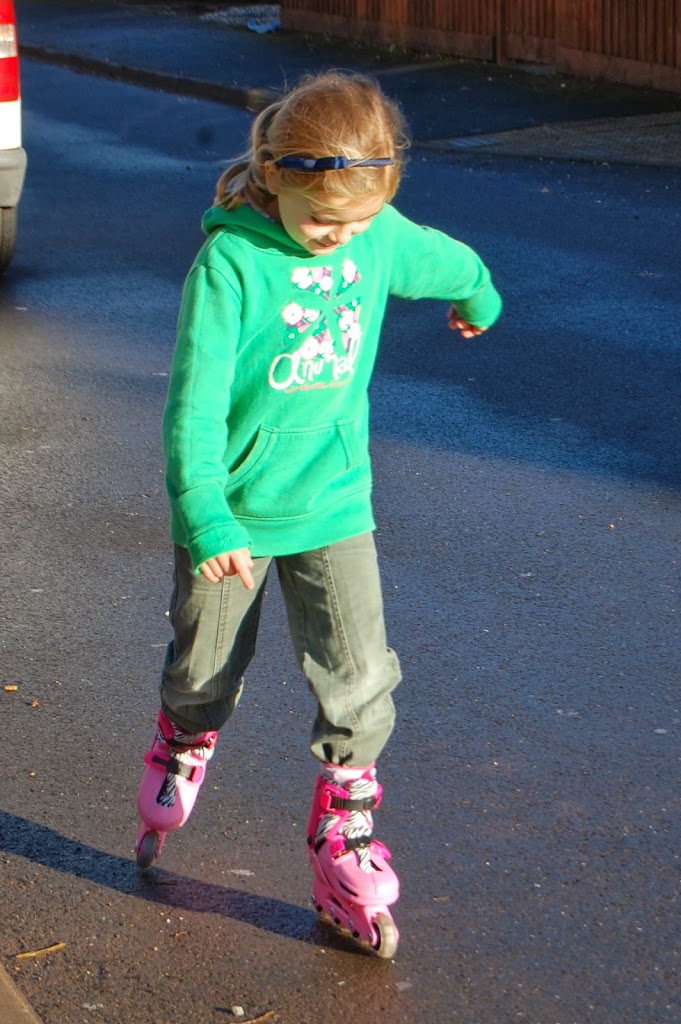 I think she's got it! Hooray! Another tick off the
winter bucket list
and another little bit of independence for our grown up girlie. She can now rollerblade up and down the road with her friends.