As a lot of you will know, we are planning to move house in the near future. To make the most of our budget, we may well look to buy a house that needs a bit of work doing – nothing major, but we are certainly not averse to a spot of decorating and updating.
I have been keeping a little list of anything I see that catches my eye, so that when the time comes I can look back and find all the things that I like, and would like to use in our new house. Everything from new kitchens and bathrooms to paint colours and carpets.
I love the idea of a high gloss kitchen. I know they may not be ideal with little fingers, but it is very easy to clean, and I love the simple and modern black and white look. I also love appliances being hidden too – I think it gives a nice clean look. I want my kitchen to look like this!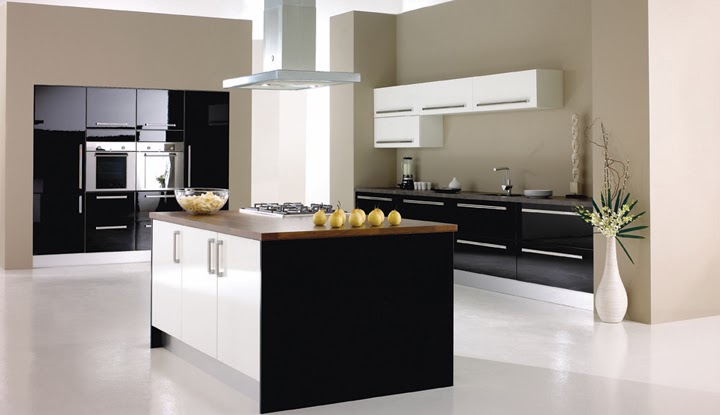 When it comes to the flooring, I like something that is easy to clean – especially with 2 mucky children and a sicky baby in the house! I think I would choose this grey laminate flooring for the whole of the downstairs area – it would give a really open feel, keep everything clean and hygienic and look great to boot!
Colours for the walls is a difficult one. Without seeing a house, it is hard to judge the light and which colours would work. But as a general rule I favour light, pastel tones with the odd feature wall here and there. I love white, and I think that would work well downstairs with the flooring I showed you above. For the bedrooms I would choose duck egg blue for the boys and a soft yellow for Gemma's room. Our bedroom would probably also be white with a nice feature wall behind the headboard – something like this: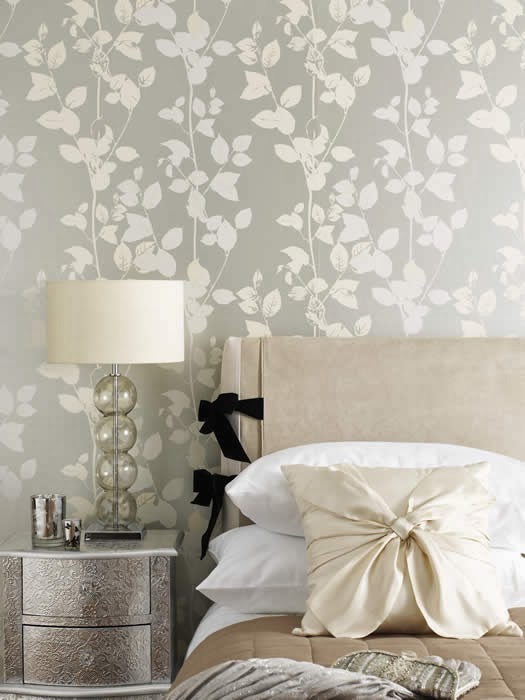 Do you have big plans for decorating your house? I think it is really exciting, and something as simple as a lick of paint, some new flooring or even a bright set of cushions can totally change the look and feel of a room.
This post is written in association with Carpetright