Max is a really good eater, and so far has eaten everything we have tried him with. At lunch and dinner times he eats family meals with the rest of us, but breakfast time is a bit different, as everyone tends to have something different. We seem to collect cereals, and although Max will happily munch on Weetabix and Shreddies I like to offer him a real variety. Back in December we tried some of the Heinz breakfast range, and this month we received some more to try.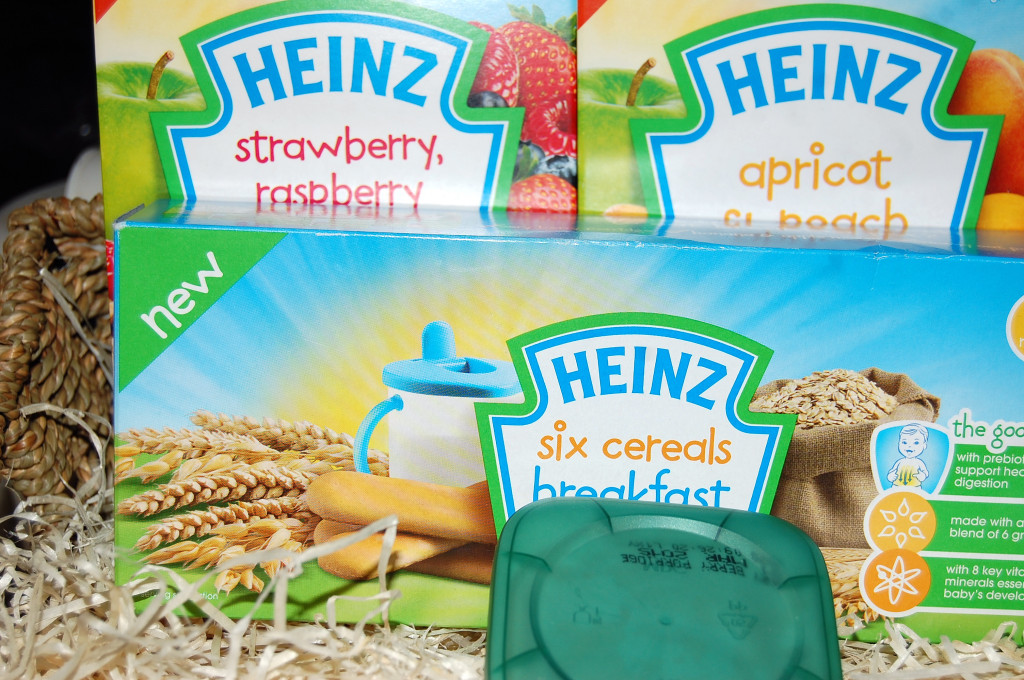 What's in the box?
Very Berry porridge pots
Strawberry, raspberry and blueberry muesli
Apricot and peach muesli
Six cereals breakfast biscuits
I was really pleased to see the breakfast biscuits, as these have been one of Max's favourites for a while now. They work well as a breakfast on the go when we have a busy nursery and school run morning, and work just as well as an afternoon snack, with their slow release energy grains. For younger babies you can mush them up with milk, but we have always used them as a finger food – they are the perfect size for little hands.
The porridge pots were also a welcome addition – another great item to have for a quick grab and go breakfast. They can be eaten warm or cold, but in this weather we have gone for cold. They are quite a 'gloopy' consistency which very small babies might find a bit hard to swallow, but Max loved them and they made a nice change from his usual cereal. The pots are a perfect, one portion size, so there is no waste.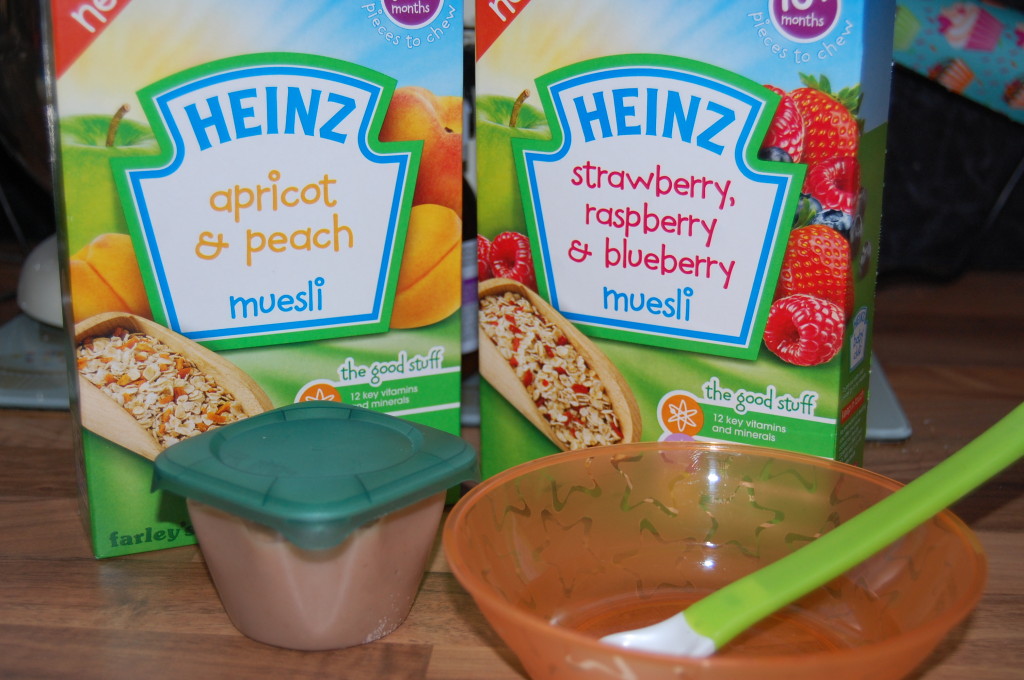 Finally we received 2 boxes of flavoured muesli. I love the idea of giving Max muesli as I know it will fill up his tummy and keep him going all morning. Packed with 12 vitamins and minerals and 2 teaspoons of fruit per serving, it's a really healthy way to start the day. Suitable from 10 months, with little pieces to chew on, they are a huge hit with Max, and he has really enjoyed a fruity breakfast. They are easy to prepare by just adding your baby's usual milk to the desired consistency. You could add warm milk in the winter for a lovely warming breakfast.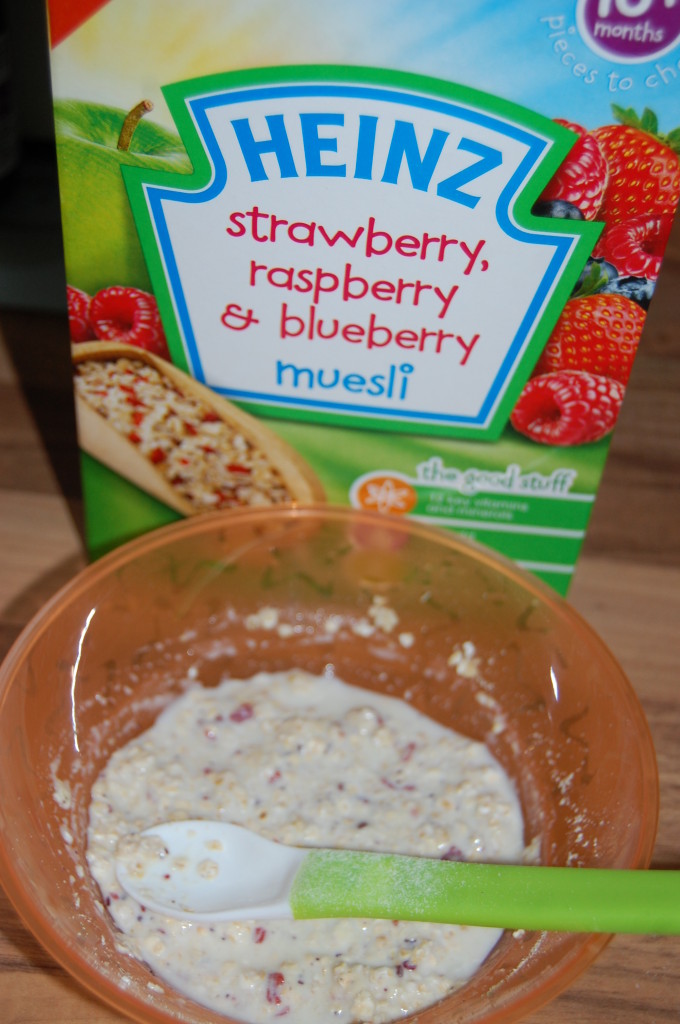 Overall, we are impressed with the Heinz breakfast range. The biscotti is our favourite, purely because it works as a healthy snack any time of day, but we will definitely be stocking up on a few more of the muesli and porridge options too.