When we first started weaning Max we used the Ella's Kitchen pouches – he loved the fruity, tasty and smooth texture and we loved the fact that they were full of goodness and easy to use on the go.
I recently heard about the new toddler snack range from Ella's Kitchen, and we were keen to let Max have a try to see if the toddler range would be as popular as the baby options.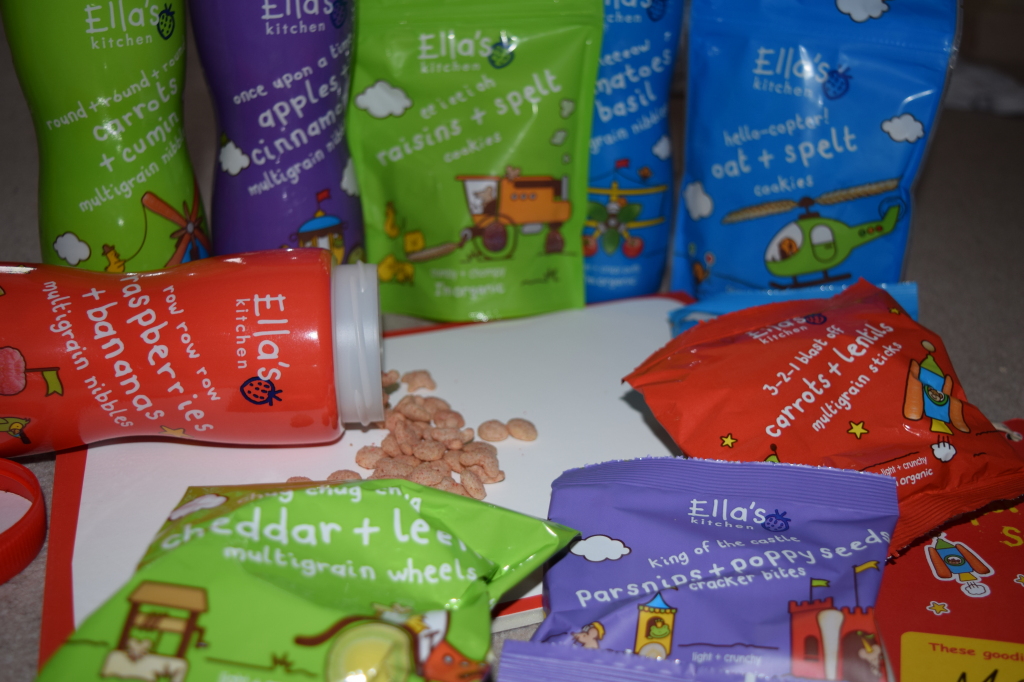 I love the variety in this range – everything from savoury cheddar and leek multigrain wheels to raspberry and banana multigrain nibbles. There are heaps of flavours, heaps of textures and a great combination of fruits, vegetables and grains. The nibbles that come in the big pots make a great snack, but also work really well as a breakfast cereal with some warm milk – especially the apple and cinnamon ones, very warming at this time of year, and have been gobbled up by Max and the older children.
One of Max's favourites is the cheddar and leek wheels – they look and feel like a crisp, but are packed full of healthy multigrains, and melt in the mouth. These wheels and the multigrain sticks and cracker bites make a great accompaniment to sandwiches and wraps for a quick and easy lunch.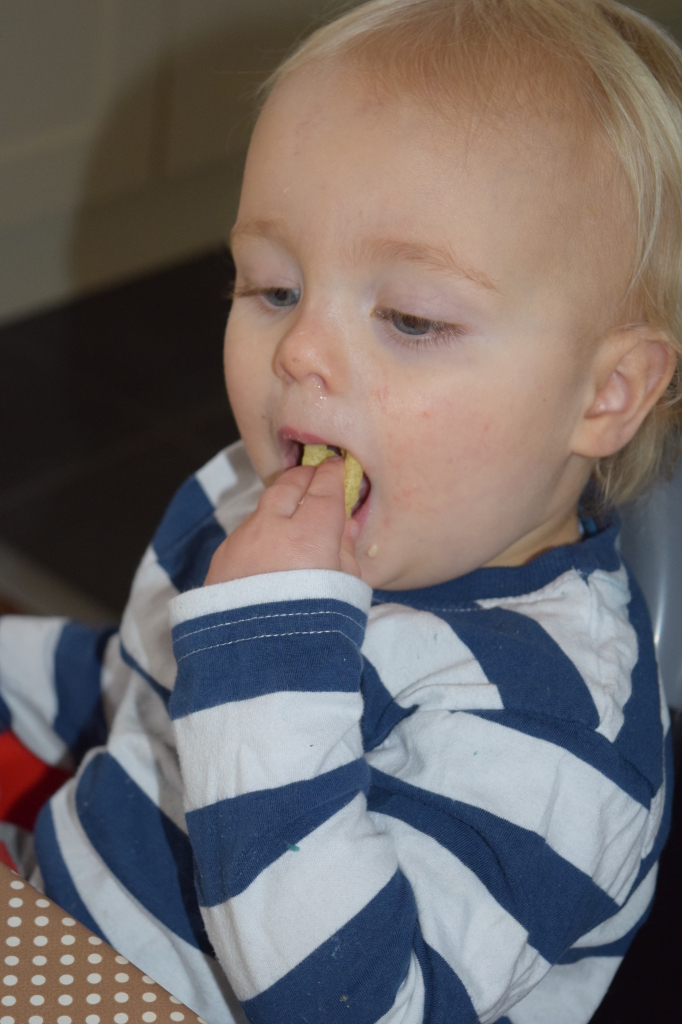 Sometimes, you just want to give your little ones a sweet treat too, don't you? There are special occasions, such as Halloween, when the older children have buckets of sweets stuff and a lot of it isn't suitable for Max. So I was really pleased to see some cookies in the toddler snack range – Oat and Spelt or Raisin and Spelt. I like the fact that even though they are a sweet treat, they are still packed with goodness.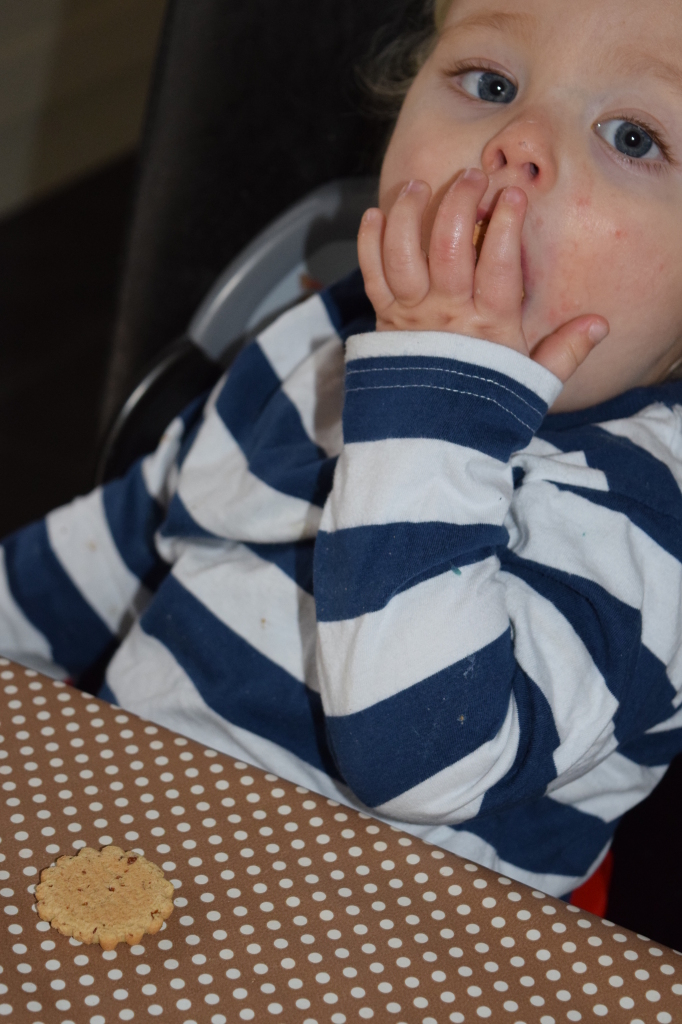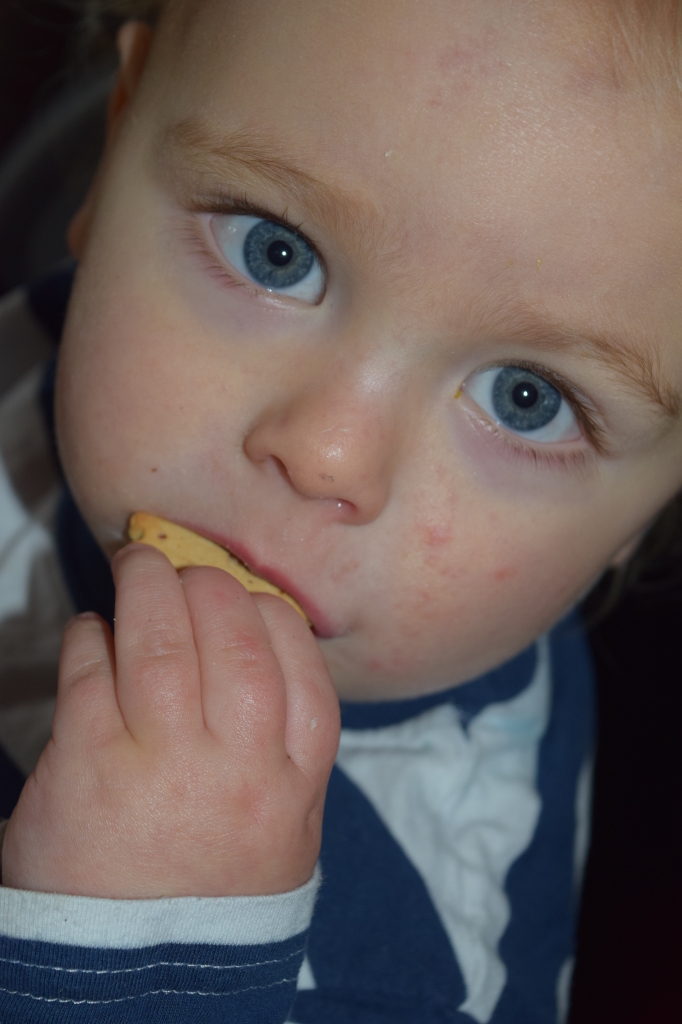 Max loved the cookies too – they have a lovely crumbly texture and are the perfect size for small hands. The resealable bags make these ideal for popping into the changing bag when you're out and about too, so you always have a healthy snack to hand.
All the Ella's Kitchen snacks and weaning products can be found on their website, and if you have a small person, I would highly recommend checking this range out. It will certainly be featuring highly on our shopping lists in future!