Another week, another project 365. It's almost the end of April already, and the start of a run of birthdays for us.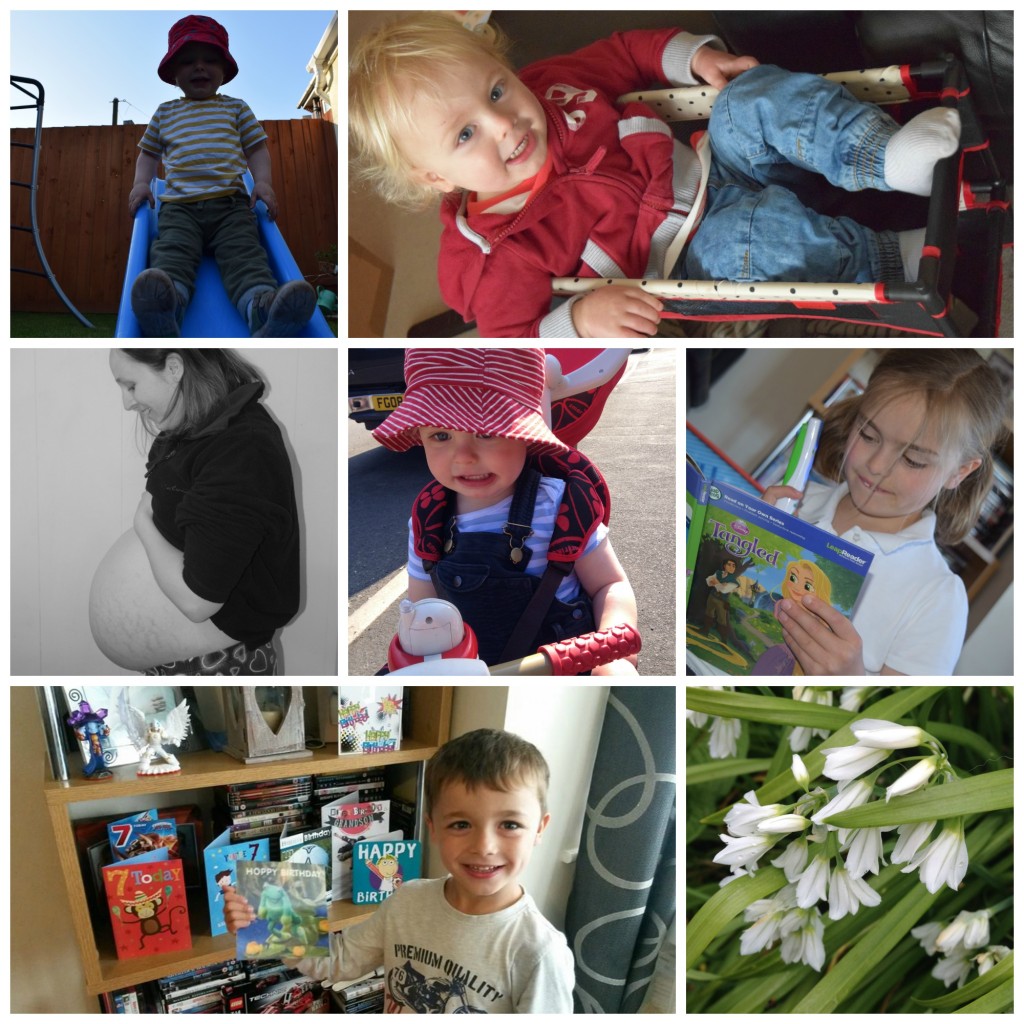 Day 109 – It's been so lovely to be able to play outside in the garden after tea. Max loves the garden, especially his slide.
Day 110 – This kid is crazy. He climbed into Gemma's dolls bed and happily sat there chatting away.
Day 111 – I am 30 weeks pregnant and on the final countdown! You can read my latest bump update here
Day 112 – Enjoying the sun on his SmarTrike – this was on the way to collect Gemma and Jacob from school.
Day 113 – Gemma has been sent a new Tangled reading book to use with the LeapReader
Day 114 – These beautiful blooms caught my eye on the school run this morning, they are so delicate!
Day 115 – Happy 7th birthday to my big boy Jacob! He is having the most fantastic day and is especially pleased with his new Man Utd kit and goalie gloves!