It doesn't seem possible that 2 whole years have passed since my little boy came into the world. He is most definitely no longer a baby, but a fully fledged, independent toddler who knows exactly what he wants and how to get it.
On Monday my baby turned 2.
He had such a lovely morning, although he didn't really know what was going on of course! Gemma and Jacob helped him open his cards and presents – he got books, a remote control car, a tool box, a tractor, some In the Night Garden toys, money and puzzles. He was a very lucky boy, and I was touched that so many friends and family wanted to celebrate the day with him.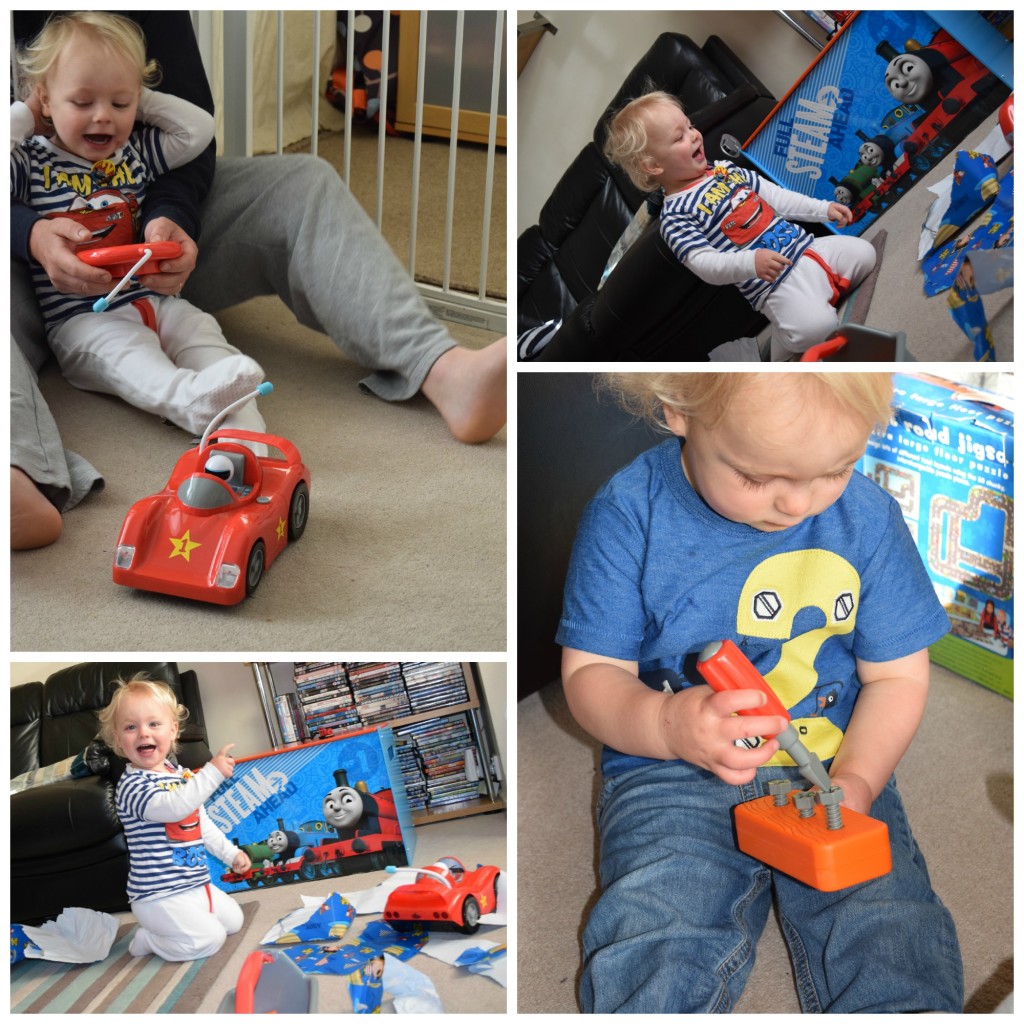 I think the favourite present was the remote control car – he thinks it is hilarious, and has been practicing using the controls. He can do forwards, but hasn't quite mastered backwards yet. The horn? He's got that one alright! The tool box has been another huge hit – he carries it everywhere with him, and loves to sit putting his screws into his piece of wood. He looks so grown up all of a sudden.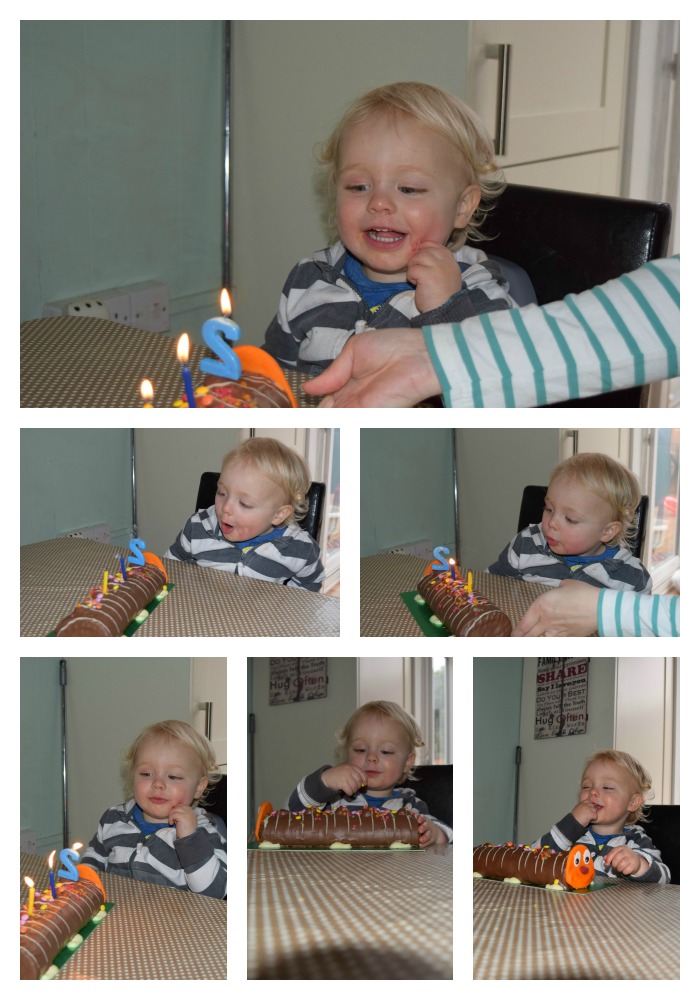 Another highlight of the day for Max was definitely birthday cake! You can't beat a caterpillar cake – and he was pretty reluctant to share! He picked the sweets off the top and loved blowing out the candles.
We spent the afternoon at the park with a football, enjoying the bank holiday sunshine. Max had a lovely time swinging, sliding, kicking the ball and running around with Gemma and Jacob.
And now he is 2.