As some of you may know we have recently put down a deposit on a new build house, and are hoping to move in towards the end of the year. Although this is very exciting it is also a little bit scary – buying a house that isn't built yet, the prospect of needing to move out of our current home before the new one is ready, spending a small fortune etc etc. BUT, in the long run it will all be worth it – we will have created the house of our dreams – a big, spacious 4 bedroom detached house with a lovely garden, a garage and parking and in a quiet, edge of town location. I can't wait.
One of the things I have been enjoying most is the flexibility to design the rooms as we want them. We can choose everything from carpets and kitchen cupboards to appliances and paint. One of the rooms we have been focusing on a lot if the family bathroom. It will be one of the most used rooms, and we want it to be bright, light, pretty and functional.
We really like the idea of a shower bath suite like these from Bella Bathrooms. It allows us the flexibility to use a shower or bath – the children like the option to choose. The shaped baths also make more floor space and the glass screens get rid of the need for a nasty shower curtain.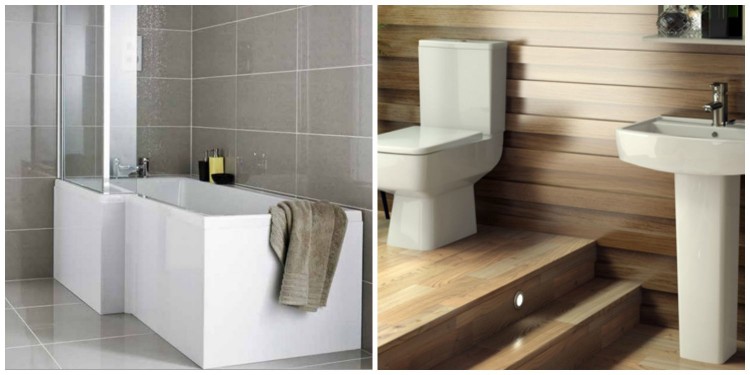 The next step is choosing tiles and flooring. We have gone for a grey tile similar to the one in the picture above, and the flooring will be a wood effect vinyl. We have chosen chrome taps and a matching heated towel rail in an attempt to stop the children dumping wet towels on the floor.
The only thing left is to choose our accessories. We already have a stone coloured toothbrush mug and soap dispenser set, and I think we will look to choose some towels in the same sort of colour. I also want to get a wooden duckboard for the floor and a bathroom cabinet to store all the bits and bobs.
How would you design your family bathroom? Is there anything I am missing?
* This is a collaborative post *