We have a ridiculous amount of toys in this house, and as we are moving soon I have been trying to secretly get rid of some when the kids aren't looking. Several have been given to friends or charity shops and some have been packed away for when Max and Eliza get bigger, but there are some that are out and being played with all the time – these are a few of our favourites right now.
WOW toys
WOW toys have been a firm favourite in this house for years now. We were given a vehicle when Gemma was small, and since then our collection has grown. They are such great value toys – they can be played with alone or can be combined with other vehicles and trailers to make new imaginary worlds. They come with figures, accessories and animals depending on the set you choose and are great for small world and imaginative play.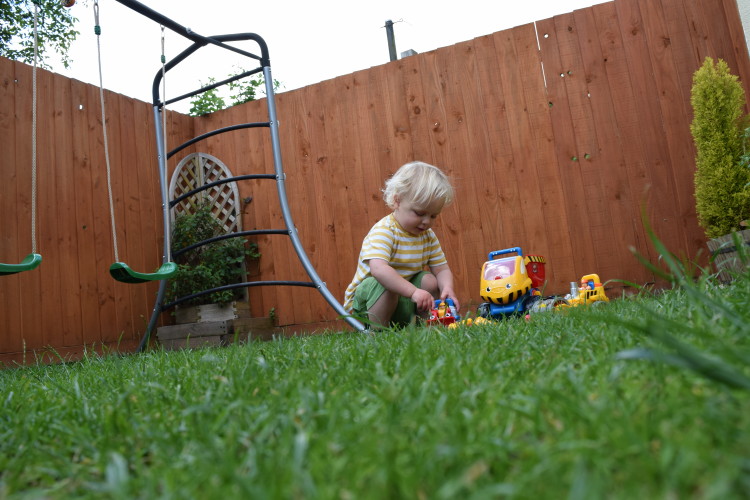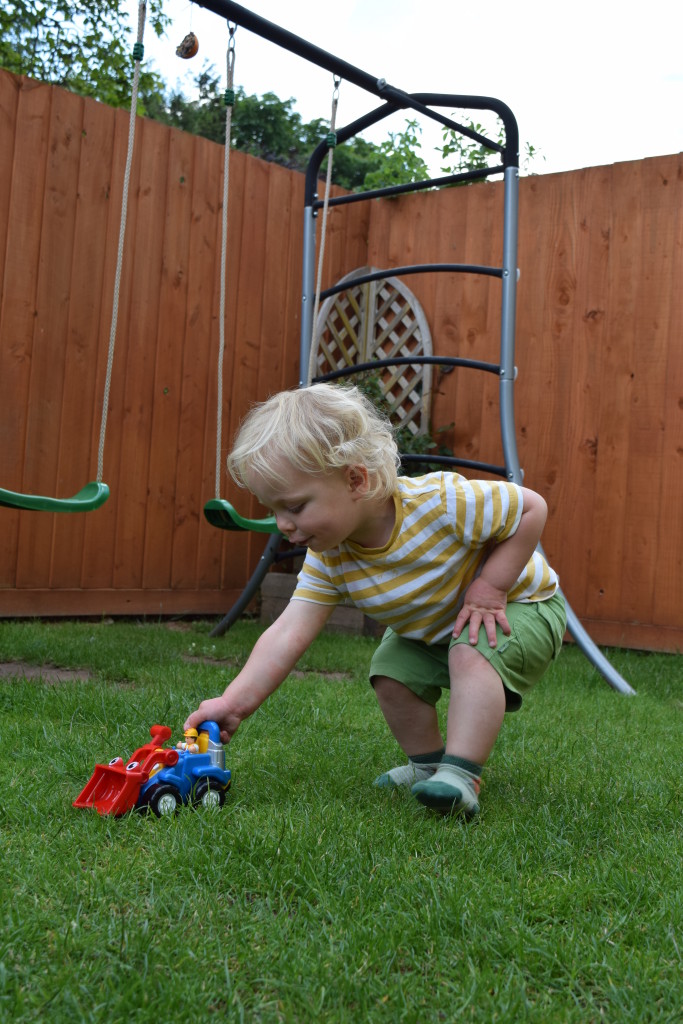 They don't need batteries and they don't make irritating noises that drive you bonkers after a few days. They are simple, high quality toys that spark imaginations. Some of the range have WOW buttons and features that make things happen – ramps open, cranes turn and pictures change. It's something that isn't always obvious right away, but when your little one discovers a WOW feature they are so excited!
The power friction motors and moving wheels make these vehicles ideal for indoor and outdoor play, and are ideal for development and discovery. These will be in our lives for many years to come.
Lalaloopsy doll
Gemma has been a fan of Lalaloopsy dolls for a while now, and her current favourite is this Lalaloopsy Peanut Big Top from House of Fraser. These are the larger versions of the original Lalaloopsy doll, and as such are perfect for all ages from 3+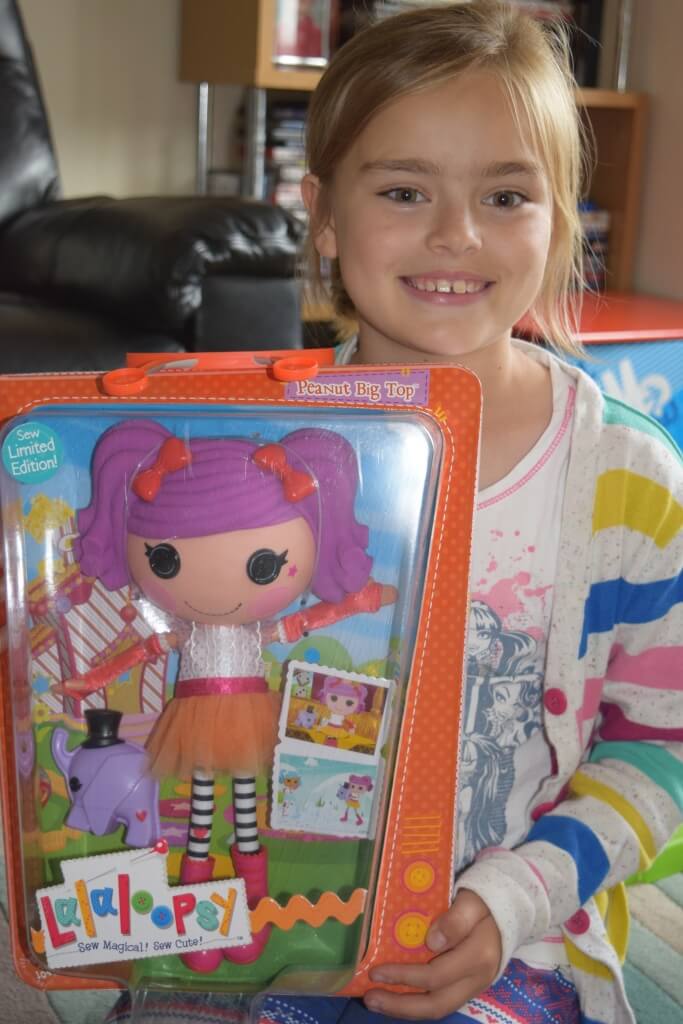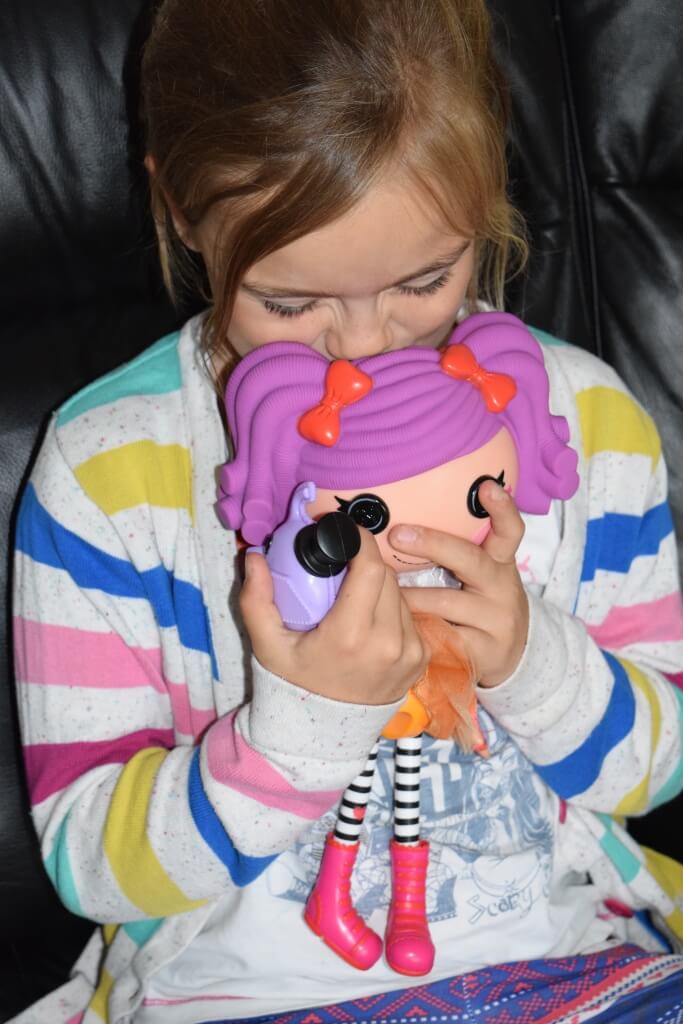 Another toy that is great for imaginative play, this Lalaloopsy doll comes with her small elephant and is ready for all sorts of circus fun! The head is a hard plastic, so it's not really a cuddly toy, but it is designed to be really played with – you can definitely use it inside or out. Mix with other Lalaloopsy dolls, dolls from other ranges or even with teddies and friends for a picnic in the garden. She is the right size for children to hold comfortably and is really flexible play wise – I do like toys that let children lead the play.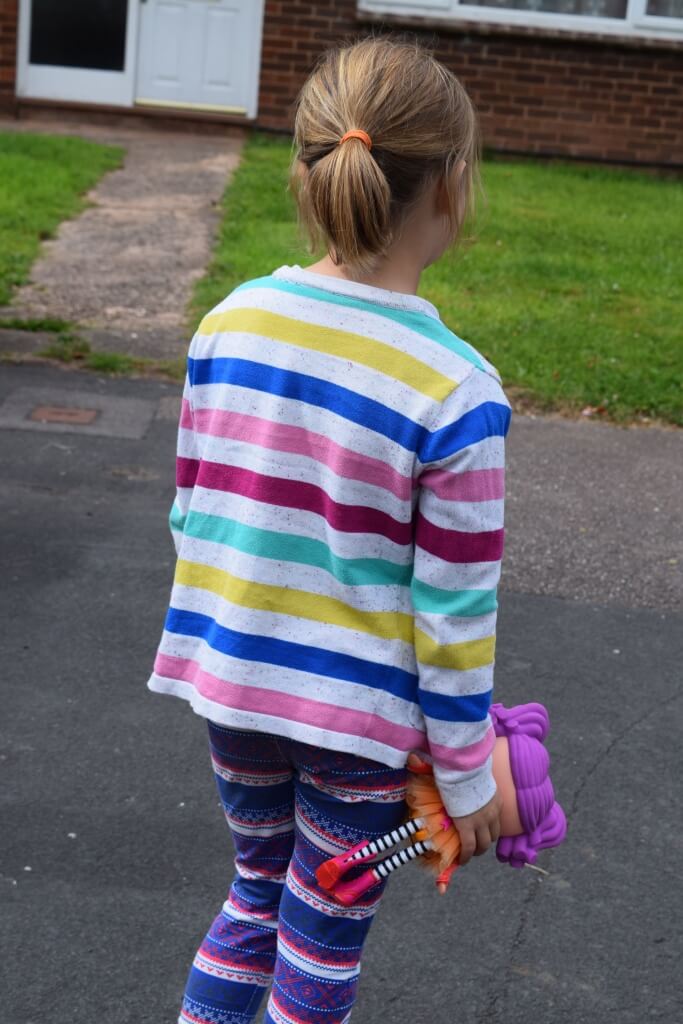 LeapReader and accessories
I have written about the LeapReader before – it's a really handy little 'pen' that teaches children to read and aids them in their discovery. Simply download the books and activities you buy onto the LeapReader and your child can dive into a world of discovery.
We have been trying out the Dinosaur book and the World Map. These have both been popular with Gemma and Jacob. Jacob has been taking the dinosaur book to bed to read and will now often real off facts about dinosaurs that he has learnt from the book.
The World Map has been a huge hit – both children are fascinated with maps and countries, and Gemma has a world map stuck on her bedroom wall. This double sided world map features countries, continents and landmarks, map symbols, fun facts and games to play with the whole family. They can listen to kids around the world describe their lifestyles and learn how to say "hello" to children in countries around the world. They can even find mountains, waterfalls and more on the physical map, and identify countries and bodies of water on the opposite side.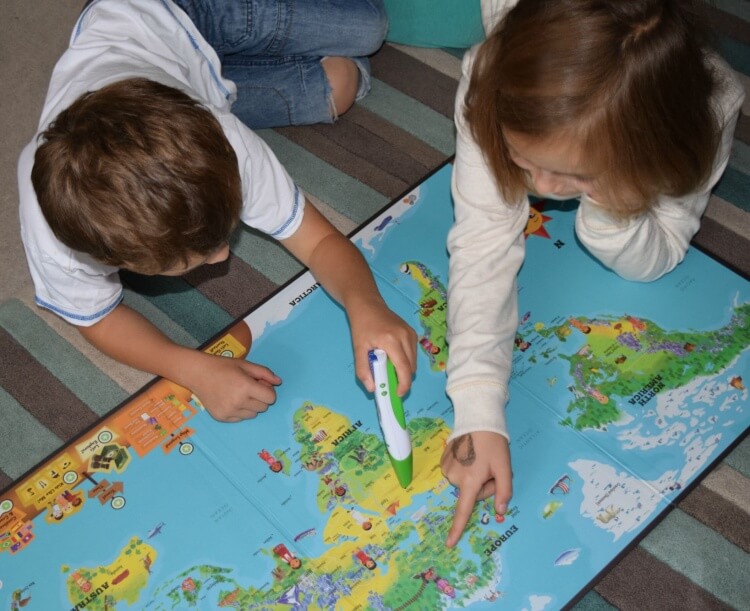 This is another toy that will be around for years, helping the children as they study and learn about the world at school.
Do your children have a favourite toy that gets played with over and over again?