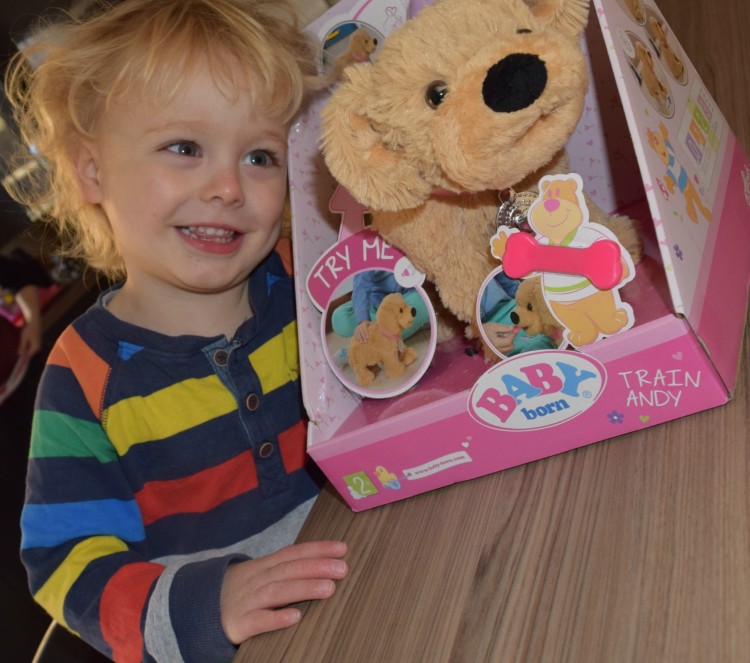 When you say BABY Born you immediately think of dolls – but the company actually have many other toys on offer too. Max was recently sent a BABY Born Train Andy puppy – the perfect first pet!
Train Andy comes with a remote control, a bone and a collar with pendant. There are demo batteries included, but we found that we needed to change them to access all the features – the demo batteries didn't seem to work with the remote. You also need to change the switch on the battery section from demo mode to 'on' before being able to use Train Andy in full.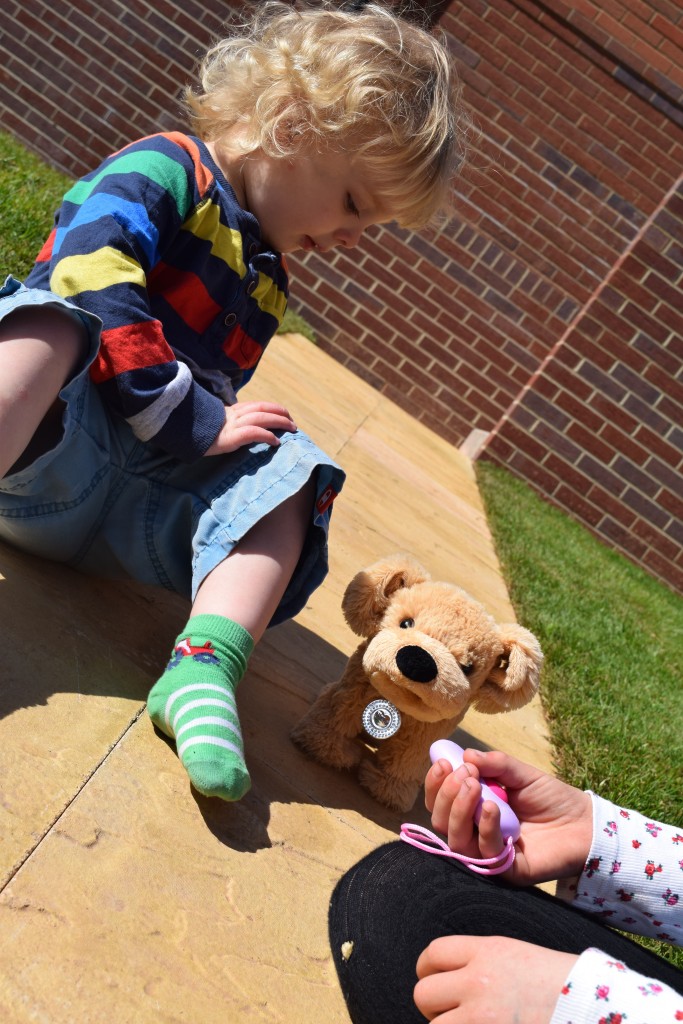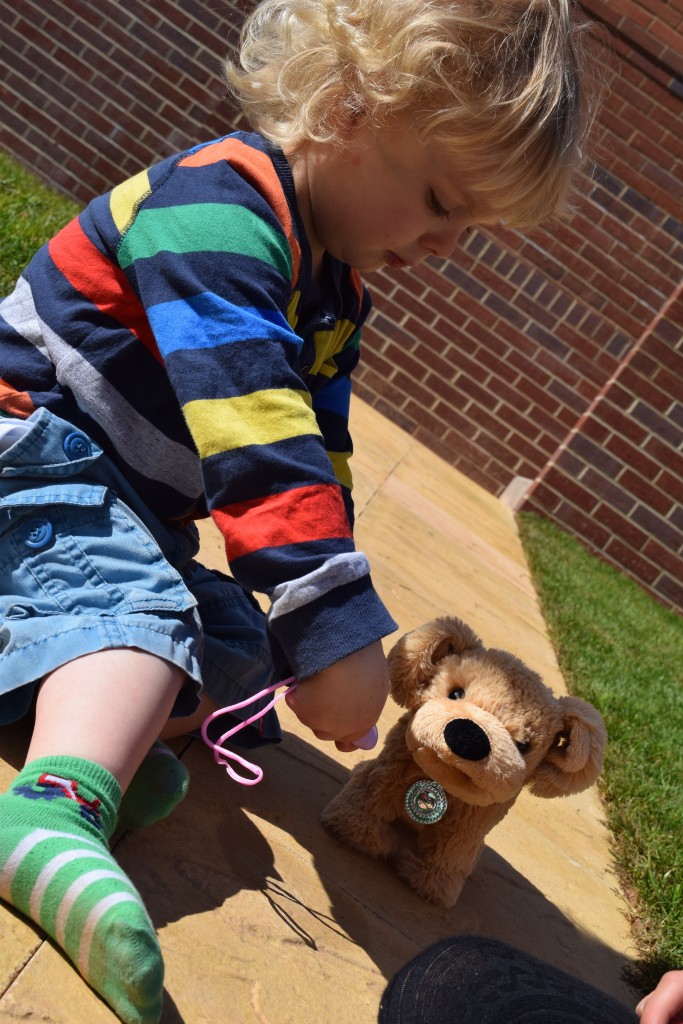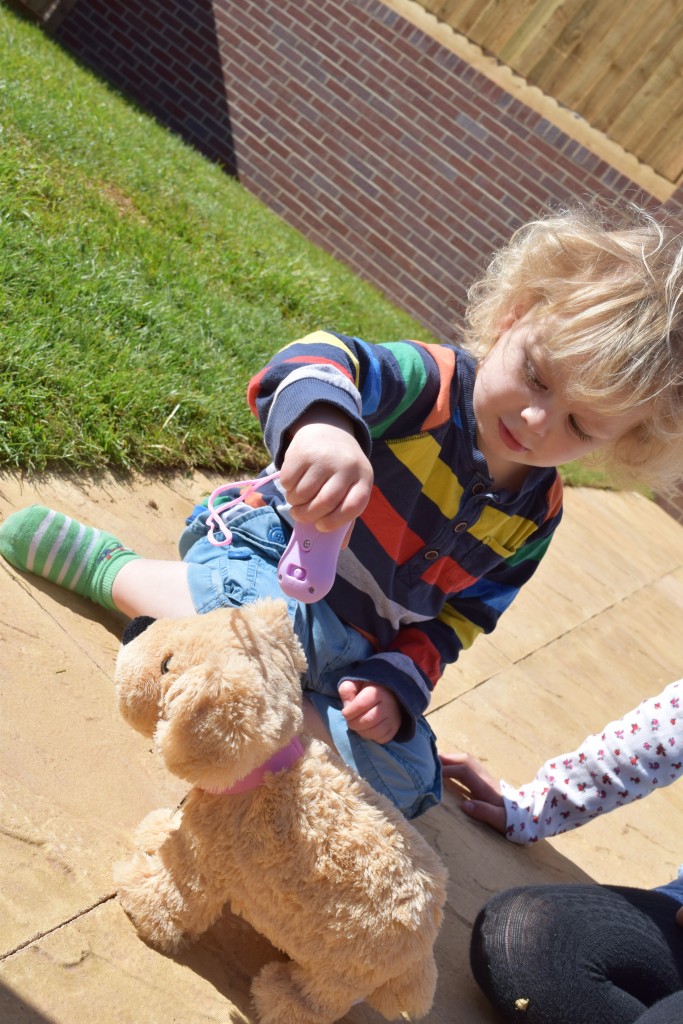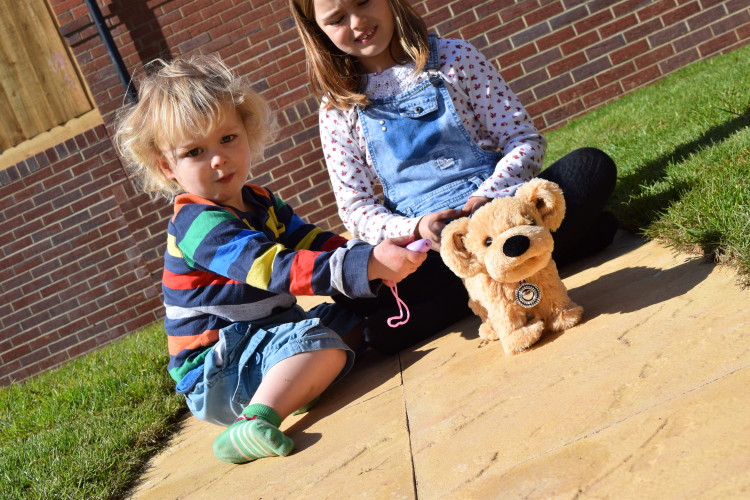 The instructions are pretty terrible if I am honest – there are just a few images with no written details of how to get the dog to work, so it really has been trial and error getting all the features to work properly, and I actually had to Google how to make a few things happen. The remote control allows you to make Train Andy walk, bark and beg. We found the remote only really works if you point it directly at the dogs head, which took a bit of explaining to a 3 year old! There are 2 buttons on the remote – one will make him walk, and the other operates all the other functions.
When the pup is walking around, it sometimes moves faster than usual – this is a sign he is getting 'over excited', but a pat on the back should slow him down, and make him sit. Max loves this feature, as he is used to doing something similar with our real dog Bella.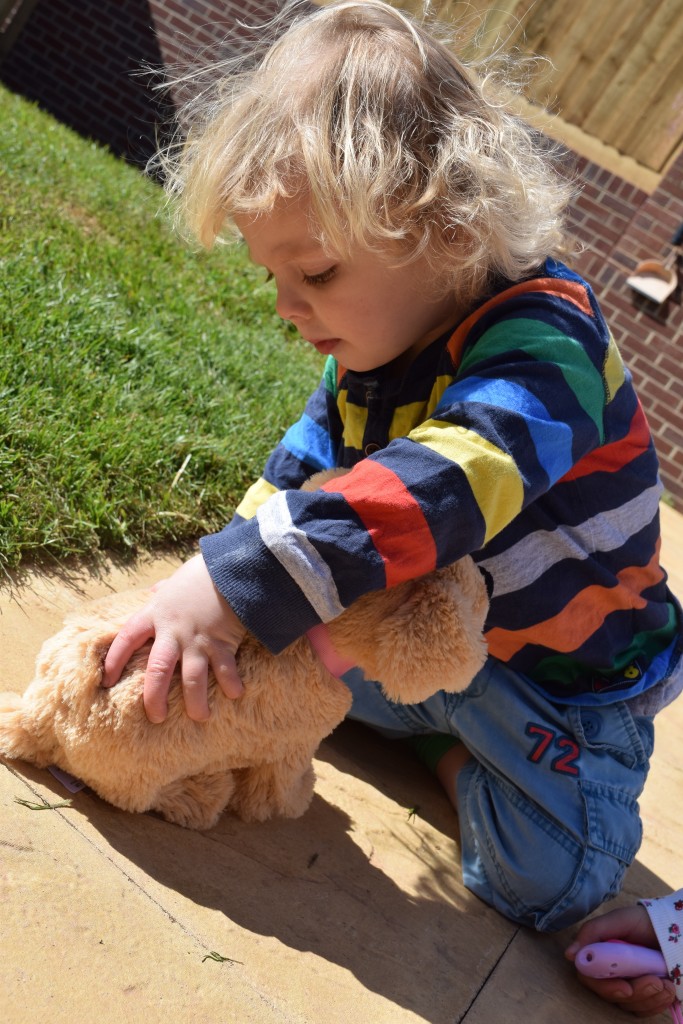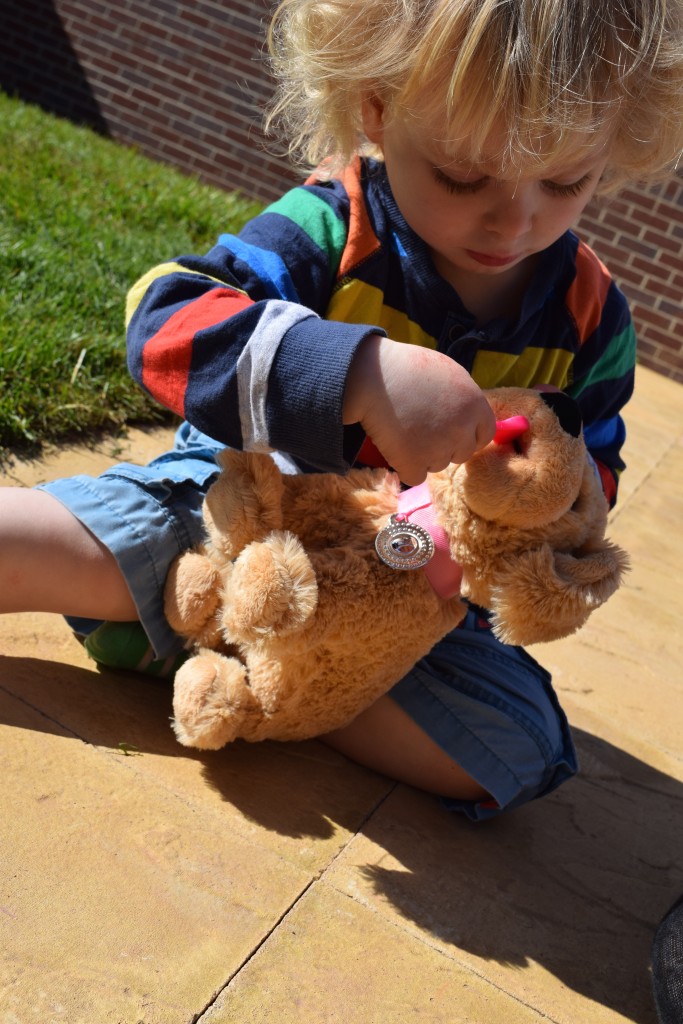 As well as the remote, there is a small bone included with Train Andy, and this can be fed to him. You push it into his mouth, and then using the remote you can get it to pass through the dog and out the other end. Sounds a bit odd, but it's just the sort of thing that children love, and this feature has been used a fair bit! Occasionally, the bone gets stuck inside and Train Andy needs a little shake to dislodge it.
If you leave Train Andy switched on after play, he will whimper a couple of times to get your child's attention and try to draw them back into play.
The BABY Born Train Andy is a fun introduction to dogs and puppies, and a toy that will be appreciated and loved by lots of children. The remote control function is great for hand-eye co-ordination, although you do have to remember that it only works if pointed directly at the head. It's a great toy for sharing and social play, and although it is aimed at children aged 3+, all my kids have enjoyed playing with him – from my 10 month old to my 10 year old. Great interactive fun, but could definitely benefit from much clearer instructions and a more sensitive remote.