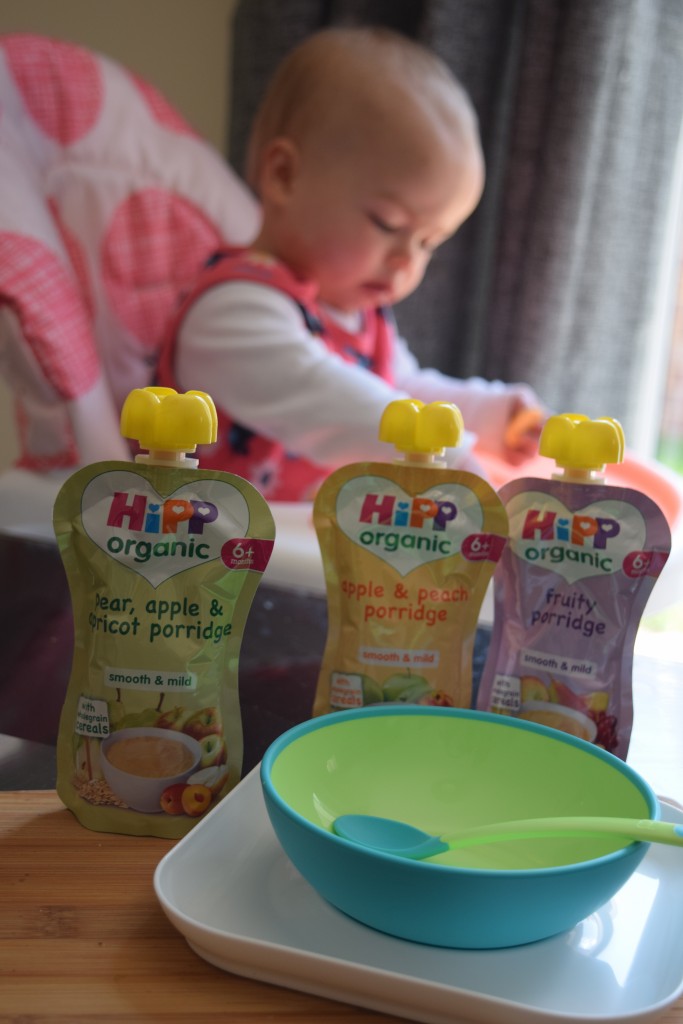 Breakfast can be a bit of a difficult meal, especially in a busy household. On a school morning, I have 4 children to get fed, washed and dressed and out of the house for a nursery run by 8am. So sometimes, breakfast is a bit of a rushed affair, and having something that the kids can grab quickly is a real life saver.
Eliza's breakfast usually consists of cereal and a banana, but even cereal can take a while – things like weetabix and shreddies need to soak in the milk for a bit until they are soft enough for her to eat and enjoy. So when I heard that HiPP Organic had introduced a new porridge pouch, I knew it would be ideal for us.
The new HiPP Organic porridge pouches are suitable for little ones aged 6 months+ and come in three tasty new flavours:
Pear, Apple & Apricot Porridge
Apple & Peach Porridge
Fruity Porridge
To ensure the best taste for babies, HiPP select special varieties of fruits & vegetables which are naturally low in acid content & high in nutrients. To ensure optimum flavour they are given time to ripen naturally and harvested at their plumpest & sweetest. Sounds delicious, right?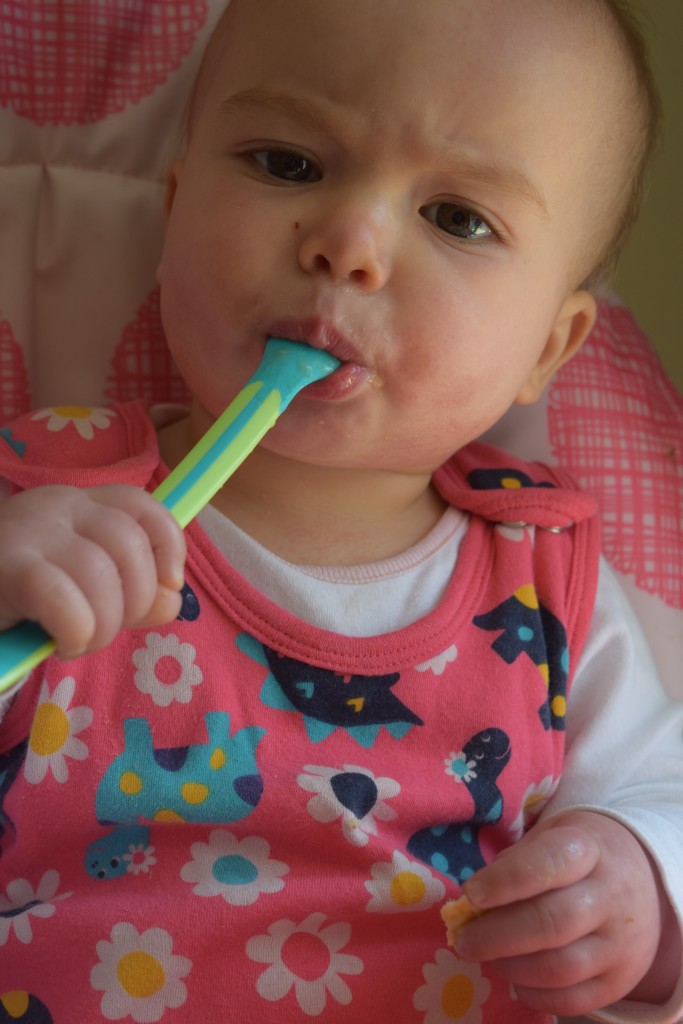 We have tried all 3 flavours with Eliza, and there is no preference from her side – she LOVES them all! Every time we have tried them Eliza has scraped the bowl clean, and would have happily polished off more if there was any! The porridge is smooth, making it perfect for all babies from the first days of weaning right through to toddlerhood.
For those with children aged 15months+, you could try the new HiPP Organic Fruity O's and Fruity Muesli with crispy ducks. These new cereals from HiPP contain no added sugar (just naturally occurring sugars) and are packed full of organic fruit and multigrains. Max has enjoyed trying both of these cereals, and the Fruity O's are definitely his favourite! They make a lovely start to the day – I know that Max is getting a filling breakfast packed full of goodness that will set him up for the day ahead.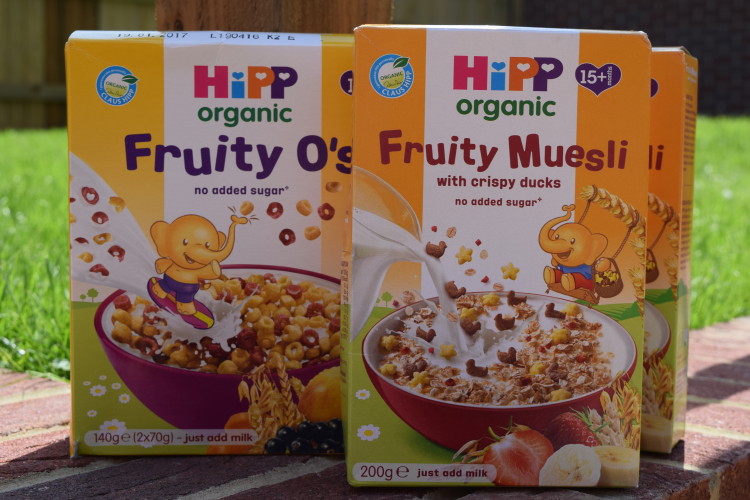 Find out more about the new products from HiPP Organic as well as the rest of the range on their website. The HiPP Organic porridge pouches will be available from 1st June in Tesco and 13th June in Waitrose.
If you fancy trying the new HiPP Organic range, I have a fabulous giveaway for you – you could win a HiPP Organic product hamper, which will include a selection of the new HiPP products. To enter, simply follow the instructions on the rafflecopter form below – good luck!
Terms and conditions. Giveaway ends 15/6/16 and is open to UK residents. Winner will be randomly selected from all correctly completed entries and contacted by email. Winner should claim their prize within 10 days or it may be redrawn. Prize supplied directly from HiPP Organic. Competitions at ThePrizeFinder