As you probably know by now, we are huge Tots Bots fans. We have used their nappies for many years now, with our current favourites being PeeNuts for night time and Easyfit Stars during the day. So when a little bird told me that there was a new Tots Bots Easyfit Star about to arrive, I was excited to hear more.
And when I found out it was a collaboration with Joules, I was over the moon.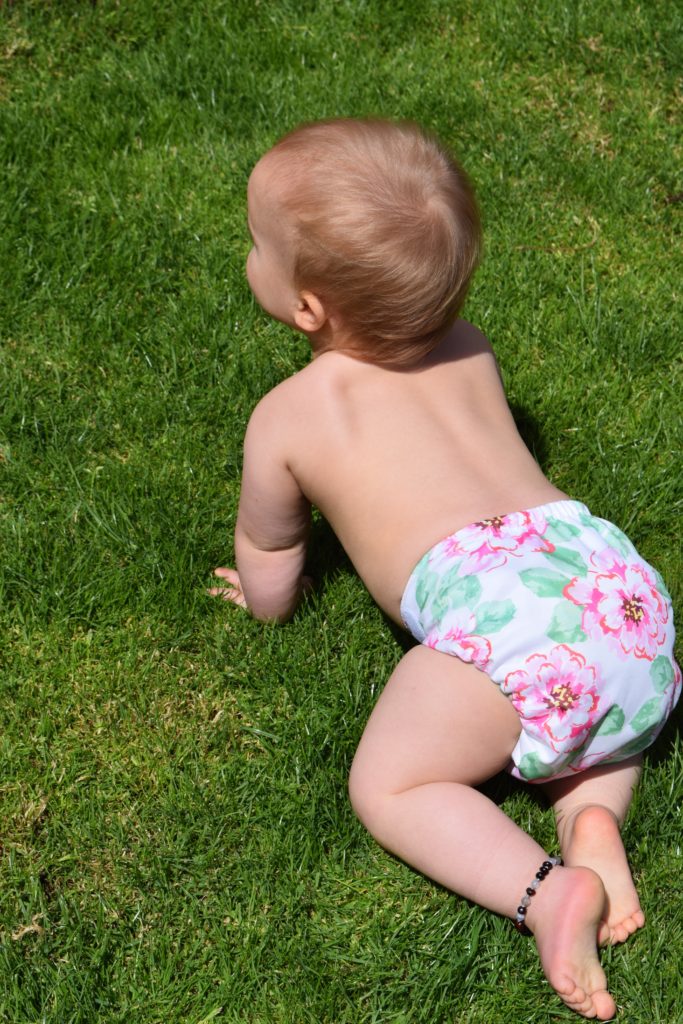 I love Joules, and have coveted many of their pieces for a long time. Their wellies are just gorgeous, and there is a rather stunning dress I have my eye on for a wedding this summer. The Tots Bots and Joules nappy doesn't disappoint either. Eliza is wearing the Annabella Floral design, which really is iconic Joules isn't it? It has all the usual Easyfit Star features such as the super absorbent bamboo core, waterproof tummy area and adjustable rise which allows the size to be changed to fit most babies from birth to potty.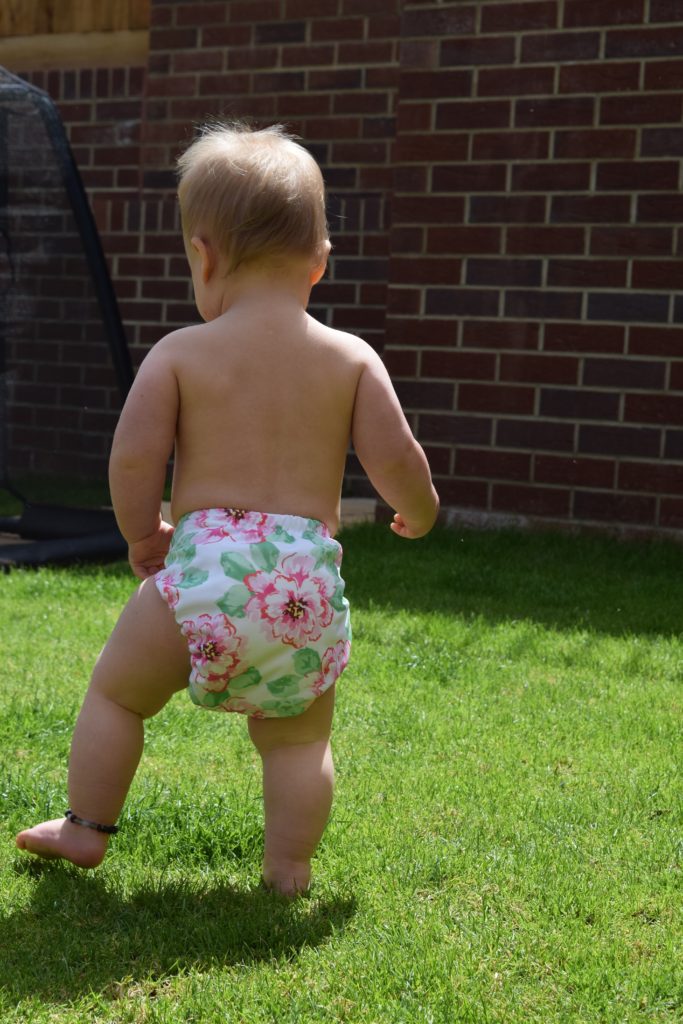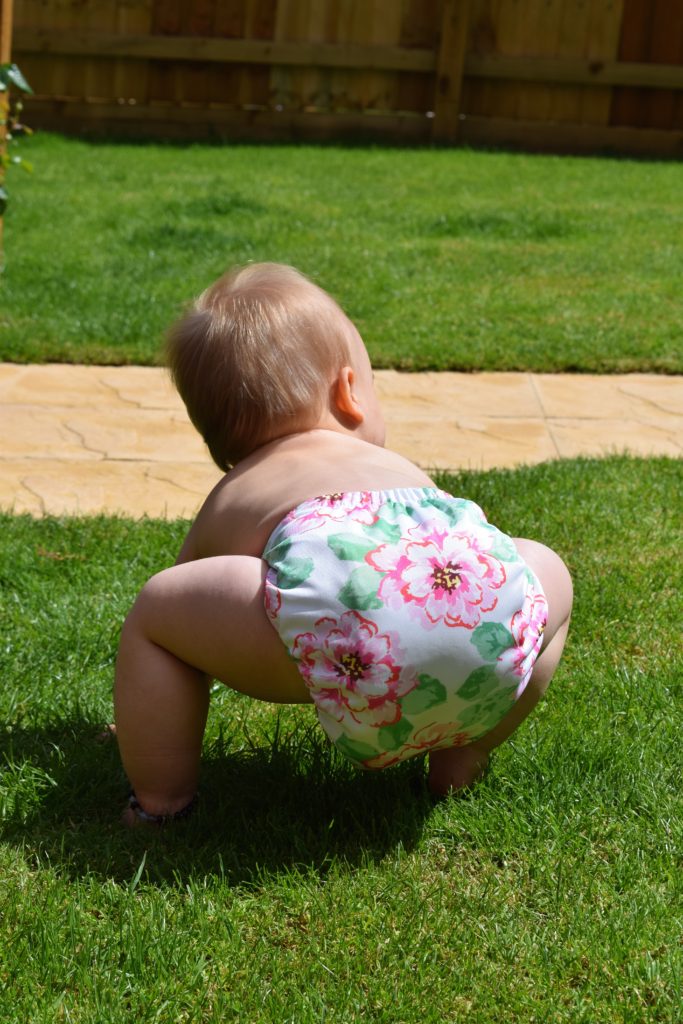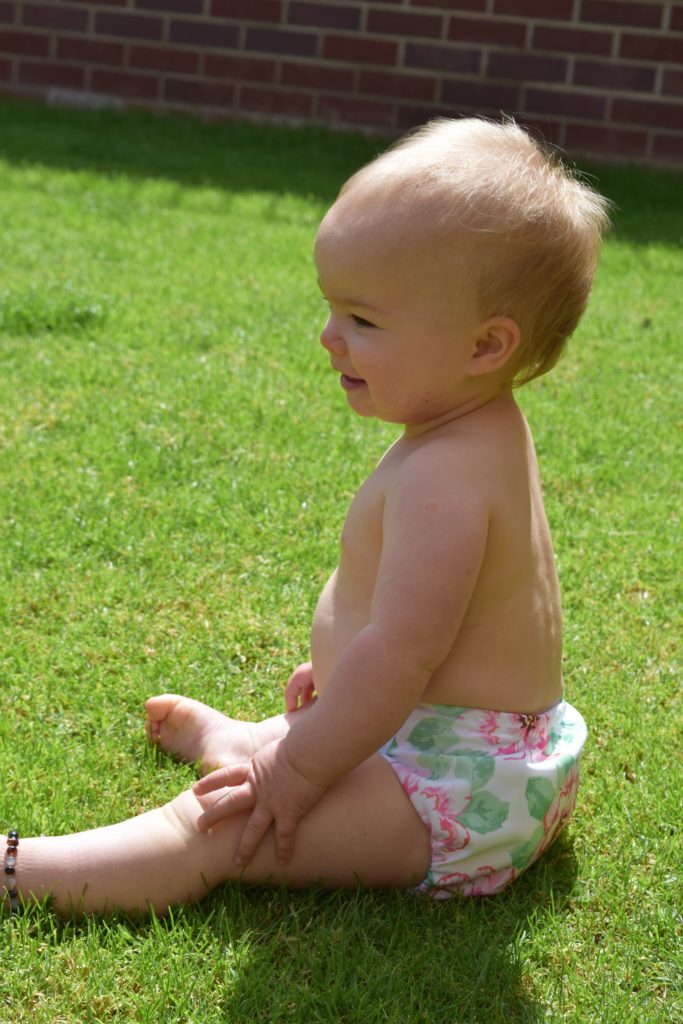 Eliza is always on the go, and so the nappy has been thoroughly put through its paces. I am pleased to report we have had no leaks, no movement when it is on and no marks or rubbing. It fits like a glove, and Eliza is incredibly comfortable. The Annabella Floral nappy is also the one she reached for first given the choice – she clearly loves the design. Good taste 😉
This new nappy has become a firm favourite in our Tots Bots stash, and will be used regularly until my last baby potty trains.
The new Easyfit Star and Joules collaboration has been launched today, and is available for sale on the Tots Bots website. You can also buy the Farmer Joules design, as modelled here by Toby from Budding Smiles.