We have so much stuff in this house. Living with 4 small children means lots of toys, games, puzzles, teddies and household bits such as bedding and swim kits. Finding good, spacious storage can be really tough, and now we are in our lovely new home, I want it to look good too!
Minene recently sent us their fabric storage box with lid, which is available in 20 different colours – something to suit any room in any home. We went for the yellow clouds design – bright and cheerful but in keeping with our decor.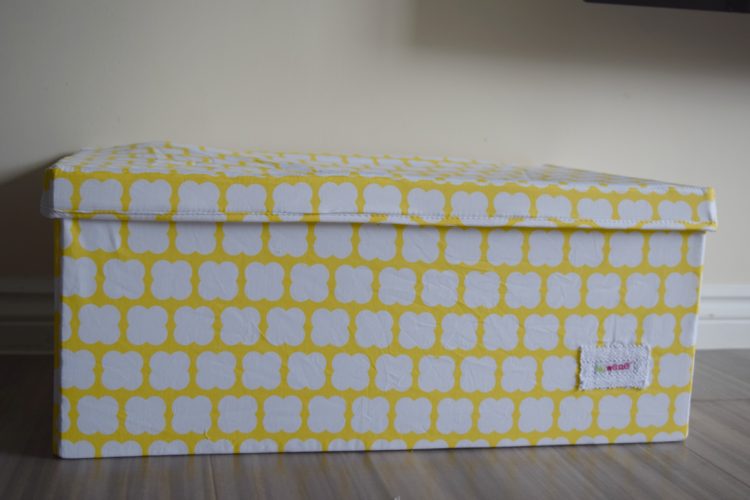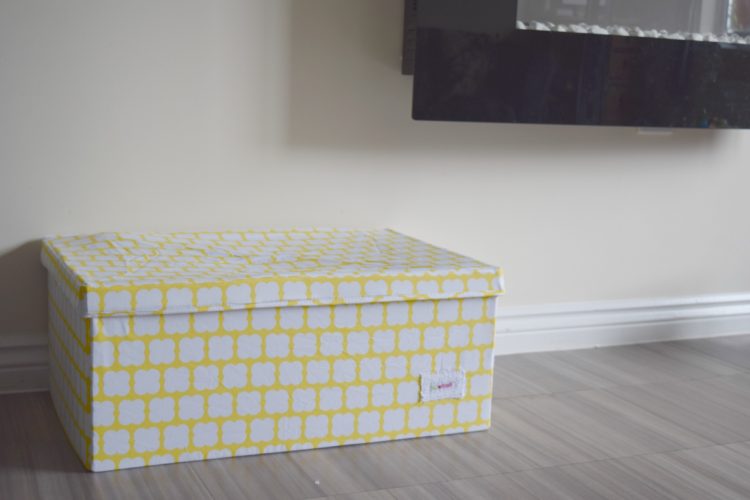 The box is incredibly easy to assemble. It comes flat packed, and once opened will pop outwards. The base is secured with a zip to keep the shape, and this can simply be unzipped and flattened for storage. Designed as a bedding box, it will slide easily under a standard single or double bed.
We decided to use the Minene storage box for toys, purely because it is so spacious. Measuring 60x40x25cm, there is plenty of space for loads of toys, even larger ones such as the Fisher Price puppy.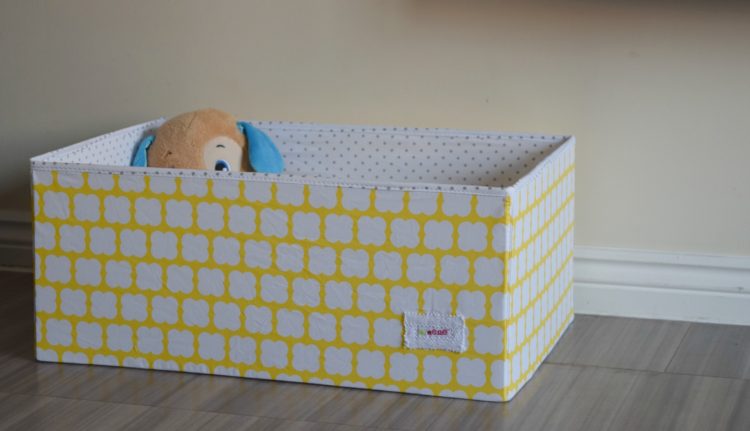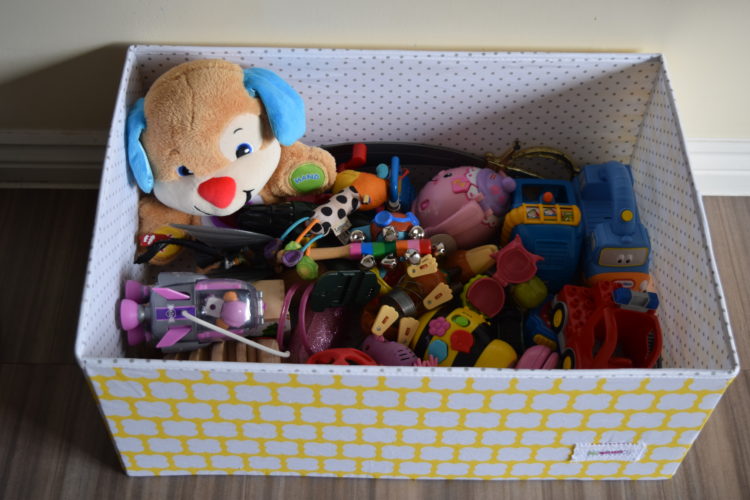 Perfect for keeping in the living room, this is where all the toys get popped at night time, giving us our living room back as a grown up space again. The fact that it has a lid means that everything can be packed away tidily, and I don't have to spend all evening looking at toys. My one criticism is that the lid is purely material, so it is quite flimsy. It would be great if it had a zip like the box base, or a plastic backing to keep the lid more rigid.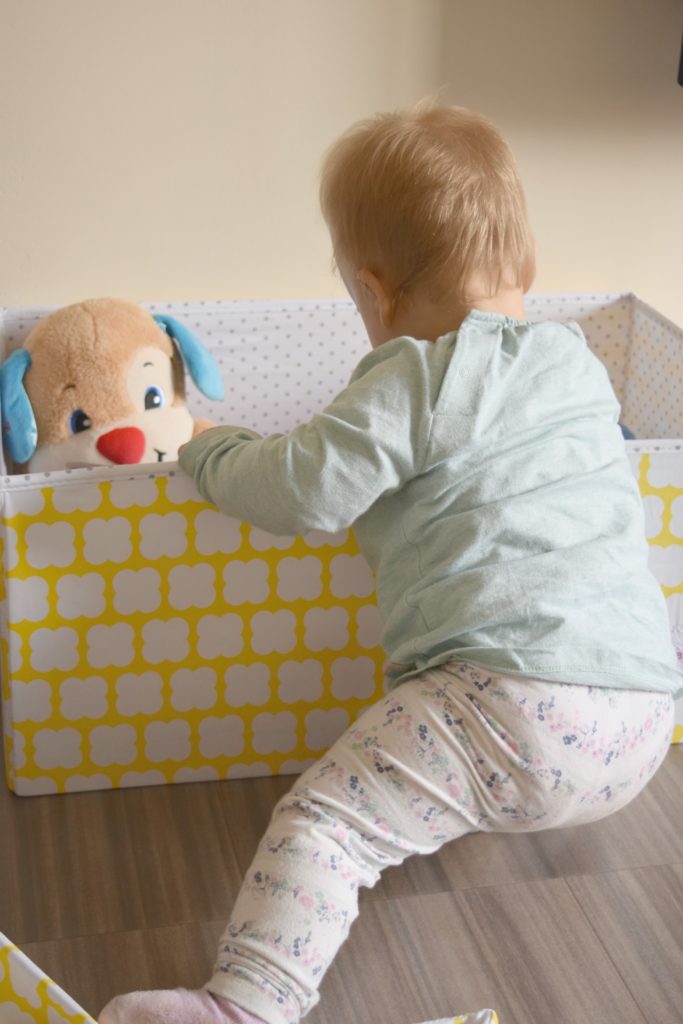 A great height for small people, both Max and Eliza can access the box, even reaching the toys right at the bottom. The children love it, and find it easy to tidy their toys away at the end of the day, as there is so much space for everything. I love it because it holds so much, looks so pretty and has a lid which keeps toys out of sight when not in use.