My kids love to be outside. Gemma likes to sit in the garden and read a book, or kick a football with Jacob. Max just likes the space to run, and Eliza is obsessed with the water table. Sometimes though, they just want something new to do, and that's where den building can come in handy.
Building a den stretched their imaginations – they can create something different every time, and make up play scenarios to suit whatever it is they have built. This afternoon they used blankets, garden chairs and blankets to make a castle.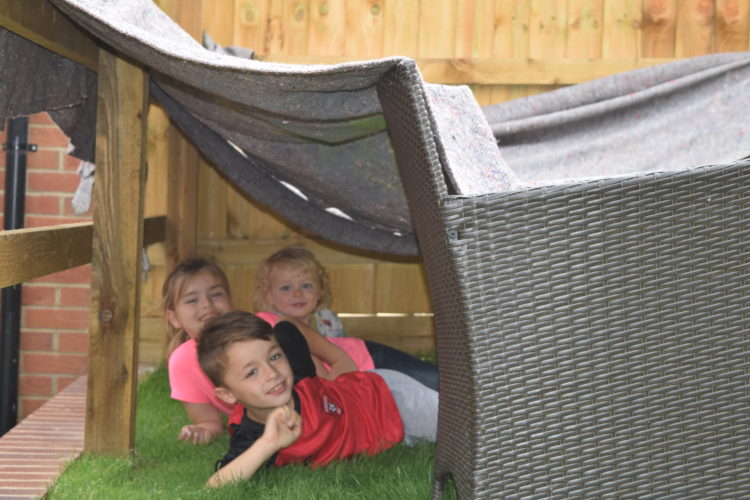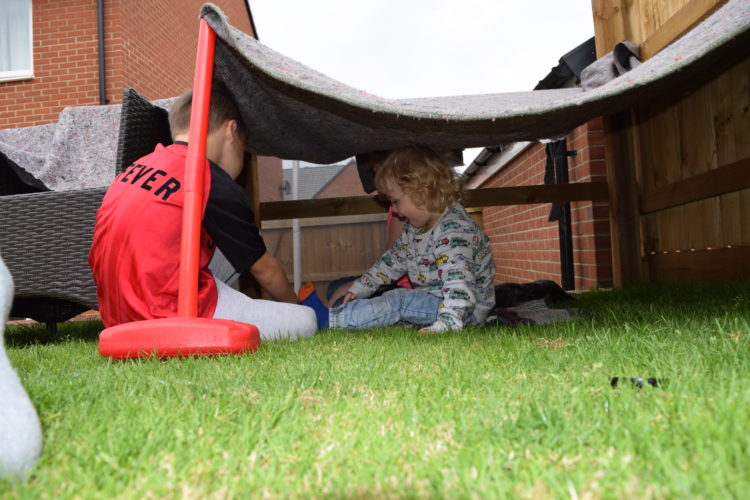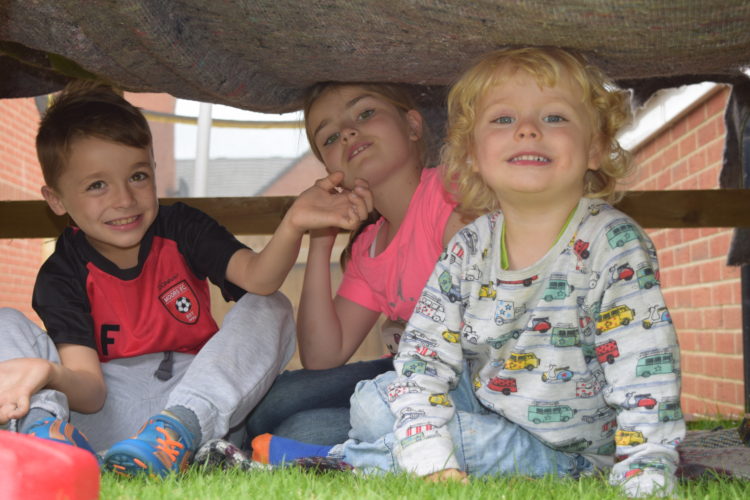 They got together some of their favourite toys and took them into the den to play knights and villains, before a quick stop off inside to collect drinks and snacks – warriors need refuelling too!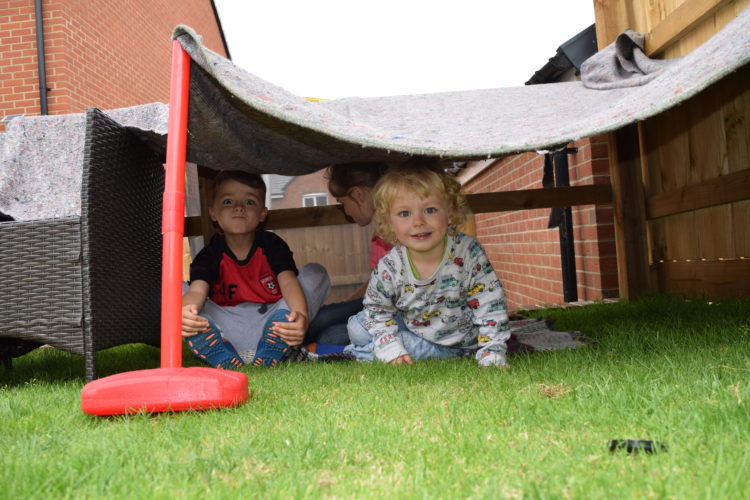 You can use anything at all to create dens, just normal things that you have lying around the house and garden.
Blankets
Trees
Fences
Towels
Tables
Chairs
Clothes horses and pegs
I remember whiling away many hours building dens when I was a child. My parents house has a huge garden, as well as a strip of land across the road, and so we always felt very 'grown up' heading off across the road armed with towels, blankets and biscuits to create a hideout. I remember making castles, dungeons, tree houses and police stations, and using our den as a base for our games. On hot days it served as shade from the sun, and on wet days it offered a bit of shelter from the rain (although I do remember one occasion where a lot of very damp towels fell on our heads).
So building a den is something I will always encourage my children to explore, as I have such great memories of dens and hideouts from my own childhood. The possibilities are endless, and it gets them outside and keeps them creative. There are loads of other ideas for outdoor fun and games in this '11 things to do without a football' activity guide from Haven. You can download this for yourself – it's a great way to get some summer holiday activity ideas. I would love to see what you get up to!