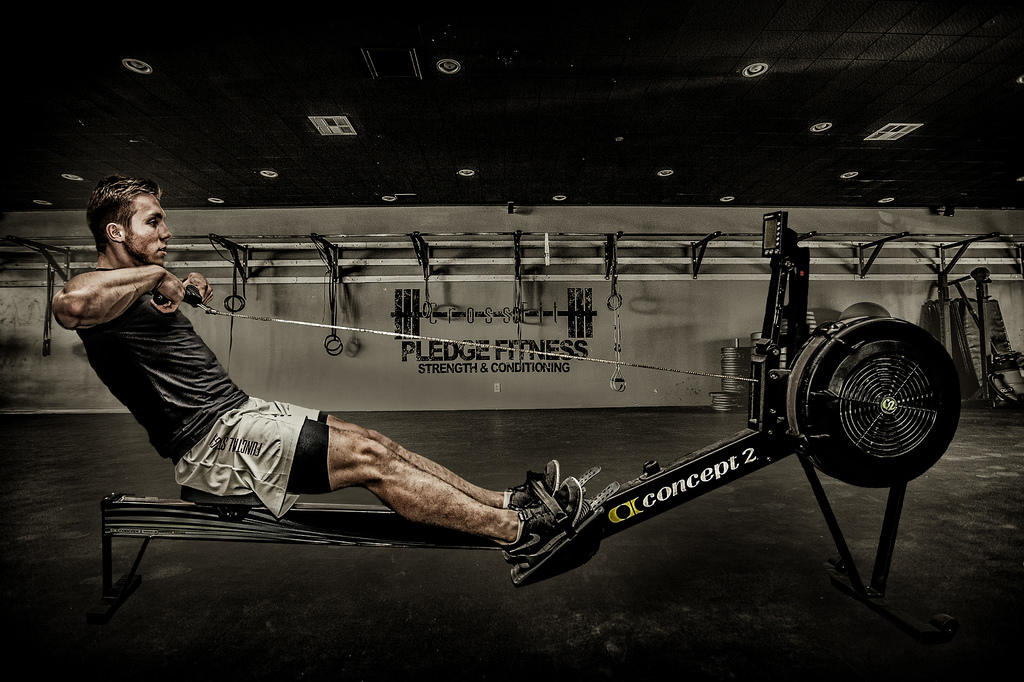 When it comes to achieving your fitness goals, it's important that your work out encompasses a wide range of exercises to help you achieve the very best results.
Step into any health and fitness centre and you'll find a vast array of exercise machines that will allow you to enjoy a varied, effective and results-focused workout.
Incorporating rowing into your daily workout routine is a great way to lose weight, improve your overall health and fitness.
Rowing offers a whole host of health and fitness benefits, helping to strengthen and condition some of the body's major lower and upper muscle groups. And can even perfect your rowing skills on the water – It really is a full body workout that everyone can enjoy!
5 main benefits of rowing machine workouts…
Weight Loss
Helping you to build and tone your muscles, using a rowing machine for as little as 30 minutes a day can help you burn up to 377 calories, making it a fantastic aid to weight loss.
Frequent rowing is also a great way to achieve your weight loss goals with minimum strain to your joints and back. And, once you get your rhythm, rowing will also improve your stamina.
Cardiovascular Benefits
Using a rowing machine offers a whole host of cardiovascular benefits, including improving your heart, lungs and circulation systems, as well as assisting heart function and increasing stamina levels.
So, if you're looking for a fitness machine that will get your heart pumping and your lungs working, you should definitely consider investing in a rowing machine!
Perfect for Muscle Toning
Did you know that rowing works almost every single muscle in your body? This means it's a great workout, if you're looking to work all major muscle groups. These include your shoulders, biceps, back, core, hamstrings, quads, lats and glutes. Yes, rowing really is an amazing cardio workout!
But one of the main advantages of rowing is that almost everyone can do it, regardless of their current fitness levels, weight or age. Rowing is also considered to be a low impact exercise that puts very little pressure on the joints, meaning it's great for the elderly too.
Of course, if you're looking for a more vigorous workout – Many rowing machines allow you to create a tighter resistant, simply by adjusting its settings in accordance with the rate you want to build muscle.
Reduce Stress and Anxiety…
It's a proven fact that participating in regular exercise is good for both your body and mind. After all, when you feel good about yourself and energised – It helps you to tackle the demands that come hand in hand with everyday life and your mood will also be instantly be improved.
And, whether you need to blow off some steam after a hard day in the office or looking to lift your mood during the colder winter months, science has proven that exercise stimulates brain chemicals to instantly make you feel happier.
So, be it at home or in the gym, cardiovascular workouts such as rowing will instantly uplift your mood, boost your self-esteem and reduce your stress levels.
Convenient, Easy to Use and Affordable
When you're juggling a busy family and working life, sometimes it can be difficult to find the time or money to visit your nearest fitness centre. But that's no excuse not to exercise at all, when you compare it to the potential health benefits.
You can easily use a rowing machine in the comfort of your home. They are easy to use and uncomplicated to assemble. You can set up your rowing machine in a convenient space, with minimum effort.
However, to maximise your workout and prevent injury, you should always make sure that you are using your rowing machine correctly. We'd recommend securely fastening your stirrups, keeping your back as straight as possible and rowing in a fluid motion.
What to consider when buying a rowing machine…
There are a wide range of rowing machine models available that vary in price and performance. So, before you invest, it's important to research the market as this will allow you to find the right rowing machine for your budget and individual requirements.
Above all, rowing is super fun and can be enjoyed at the gym, or in the comfort of your home with your own rowing machine – And can even be used in front of the telly!
To get in the best shape, you should be using your machine at least four times a week. This will allow you to achieve the best results when it comes to perfecting your technique, increasing your stamina levels and improving your physical performance.
*This is a collaborative post*