Budding young artists across Britain are being challenged to design a comic strip in a bid to win an energy makeover for their school worth up to £50,000 from British Gas.
As part of the Generation Green Smarter Power competition, school children aged 7-11 are being asked to draw a cartoon showing British Gas mascot, Wilbur, demonstrating how to save energy with smart meters. The winning comic strip will be chosen by three judges, including Nigel Parkinson, artist at the world famous comic, The Beano.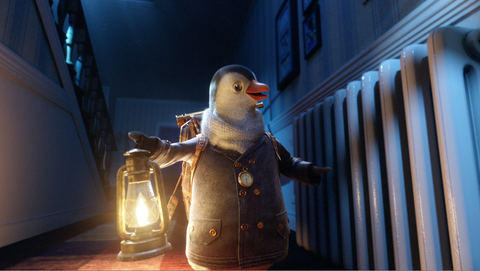 To be in with a chance of winning this amazing prize for your child's school, simply get your little ones thinking creatively about how they use and save energy, so they better understand the benefits of smart meters. In their comic strip, children are asked to show how using smart meters could save energy in the home. Maybe you could talk to them about how British Gas is leading the smart meter roll-out, and how the government wants every household to be offered smart meters by 2020. With smart meters, people can see how much gas and electricity they are using and the cost in pounds and pence, which can help them take control of their energy use and lower their bills. Think about how Wilbur could save energy in YOUR house, and what you could do with the money saved!
If you need some inspiration; Nigel Parkinson said: "I can't wait to see the kids' entries – they always have great ideas! I'd really like to see comic strips telling a fun and lively energy-saving story with plenty of good humor showing how homes can benefit from smart meters." Abi Robins from British Gas added: "Our Smarter Power competition is a fantastic opportunity for children across Britain to get creative and show us their imaginative ideas to save energy with smart meters. We're giving away a huge prize worth up to £50,000, which will transform the winning school with energy-saving technology, plus we'll send the comic strip winner to the Science Museum, to inspire them further about technology and being 'green'."
I would love to hear your kids ideas for this competition – what energy saving ideas do they have? Maybe they have an idea for their very own energy saving device?
Entries will be shortlisted from 11 competition regions. One design per region will go through to the national final. In the final, one child's drawing will win their school an energy makeover worth up to £50,000, and for themselves, a trip to London to visit to the Science Museum, and an iPad. Two runners up will see their school awarded energy-saving technology worth up to £25,000 and other prizes. Schools can register for the competition via www.generationgreen.co.uk. Entries will be accepted by post and email. Full terms and conditions are available via the website.