One thing we have discovered since moving into our new build house is just how little storage there is. The room sizes are great – until you have to put in a load of drawers and wardrobes to store everything in!
There are ways to make things more practical though, with some space saving essentials.
Fitted wardrobes. We paid a little extra to have these added into our house, and I am SO glad we did. They don't take up anywhere near us much room as a traditional wardrobe, and because they have always been there, we don't notice the floor space that is used. Sliding doors save even more space, as you don't need to open the doors out into the room, and a few simple wooden shelves and some hanging rails inside mean that you have space for absolutely everything you need. In fact, we have managed to do away with a chest of drawers altogether, simply using the wardrobe shelves and small bedside cabinet each. The fitted wardrobes in the kids rooms are a lifesaver too, with rails and shelves for clothes on one side, and storage space for toys on the other side.
Under stairs storage. If you think about it, the space under the stairs is so often wasted. It is either left open, or boarded in as one big storage area – a massive, dark cupboard where things go to get lost. We decided to do something a little bit different, and paid to have bespoke storage fitted under the stairs. We now have one tall cupboard and 3 deep drawers – one of which has an inbuilt shoe rail. It means that all the shoes, coats and school bags can be packed away out of sight, but are super easy to access when we need them.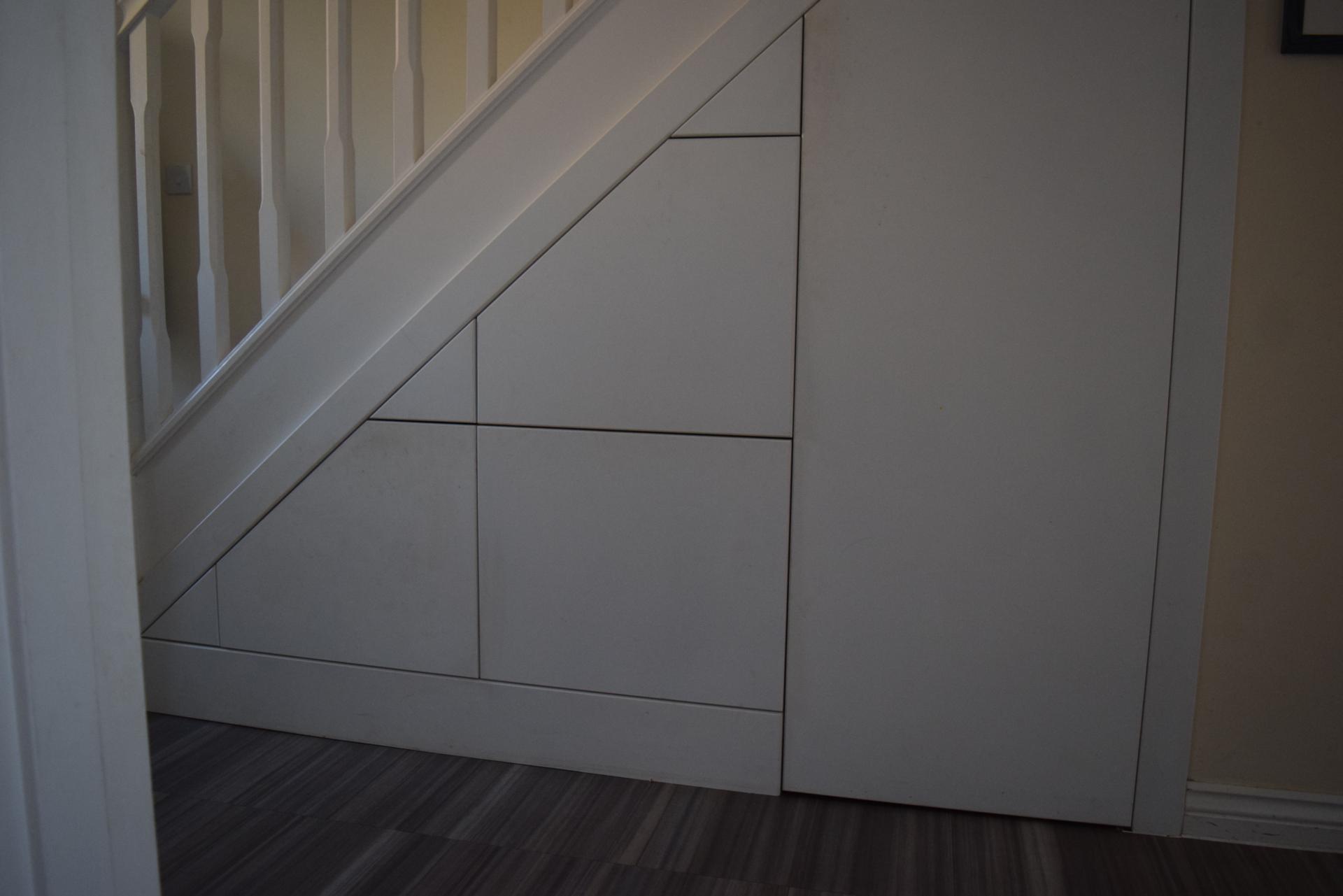 Make 1 room into 2. I absolutely love the idea of open plan living, but with children that isn't always practical. Something that really appeals to me is a conservatory, open to the kitchen and the garden during the day, but then closed off in the evening with some bifold doors. It would mean extra play space for the children throughout the day, but when they have gone to bed, I could store all the toys away in the conservatory, in some lovely storage boxes, and shut the doors on it until the next day. It would help me to separate the 'play space' from the adult lounge space, so that when we get a chance to sit down in the evening it would seem more peaceful!
How do you manage storage in your house? Do you have any clever tricks up your sleeve to keep things tidy?