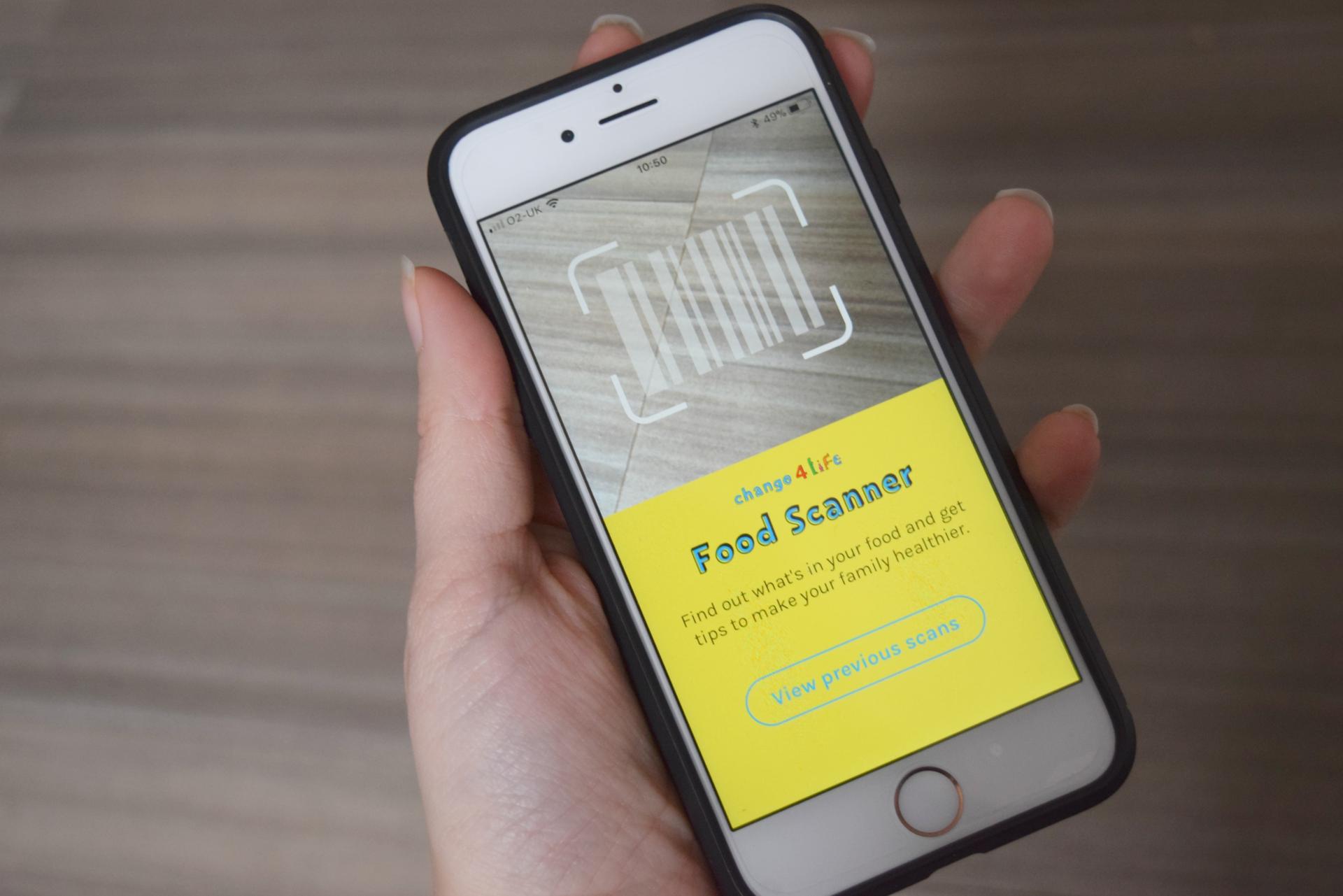 You have probably heard the recent advice on the radio lately – children should be eating no more than two 100 calorie snacks a day. But how do we know what the healthy snack choices are? Things that we think are good for us sometimes turn out not to be the best option.
The new Change4Life food scanner app can help. We have been putting it to the test over the last few days, and have found it incredibly useful in helping us to make good food choices.
The app is readily available on both iPhone and Android phones, and is incredibly simple to use. When you load it up, there is a barcode scanner – simply hold this over the barcode of whichever food you want to find out about, and it will analyse it and give you information about the salt, sugar and saturated fat content.
Some of the snacks I would previously have given the children may not be the best choices. I scanned some common household snack staples such as cheese strips, raisins and jelly. Jelly was much better for the children that I realised, coming up as low in sugar, salt and saturated fat.Raisins are better eaten at mealtimes as they can stick to teeth causing tooth decay, and so we have started to add them to porridge instead of offering as a snack. Cheese strips are much, much higher in saturated fat and salt than I realised, and this is something we will no longer choose to buy; instead we will cut small cubes from our usual cheese.
During our shop, the children really enjoyed using the Change4Life Food Scanner App. It is child friendly, and easy to use, and it encouraged the children to make healthier choices. Anything they scanned which showed red 'traffic lights' they put back on the shelf, instead searching for something which got the green thumbs up. In the end we came away with a lot of fresh fruit and veg and hummus, some jelly, a malt loaf and some low sugar fromage frais.
I feel much happier with this app on my phone. It makes it so much easier to choose appropriate snacks when I am shopping, without any of the guesswork. It means I can keep the cupboards stocked with 100 calorie or less snacks, and feel reassured that whatever the kids choose to grab during the day, it will be a healthier option.