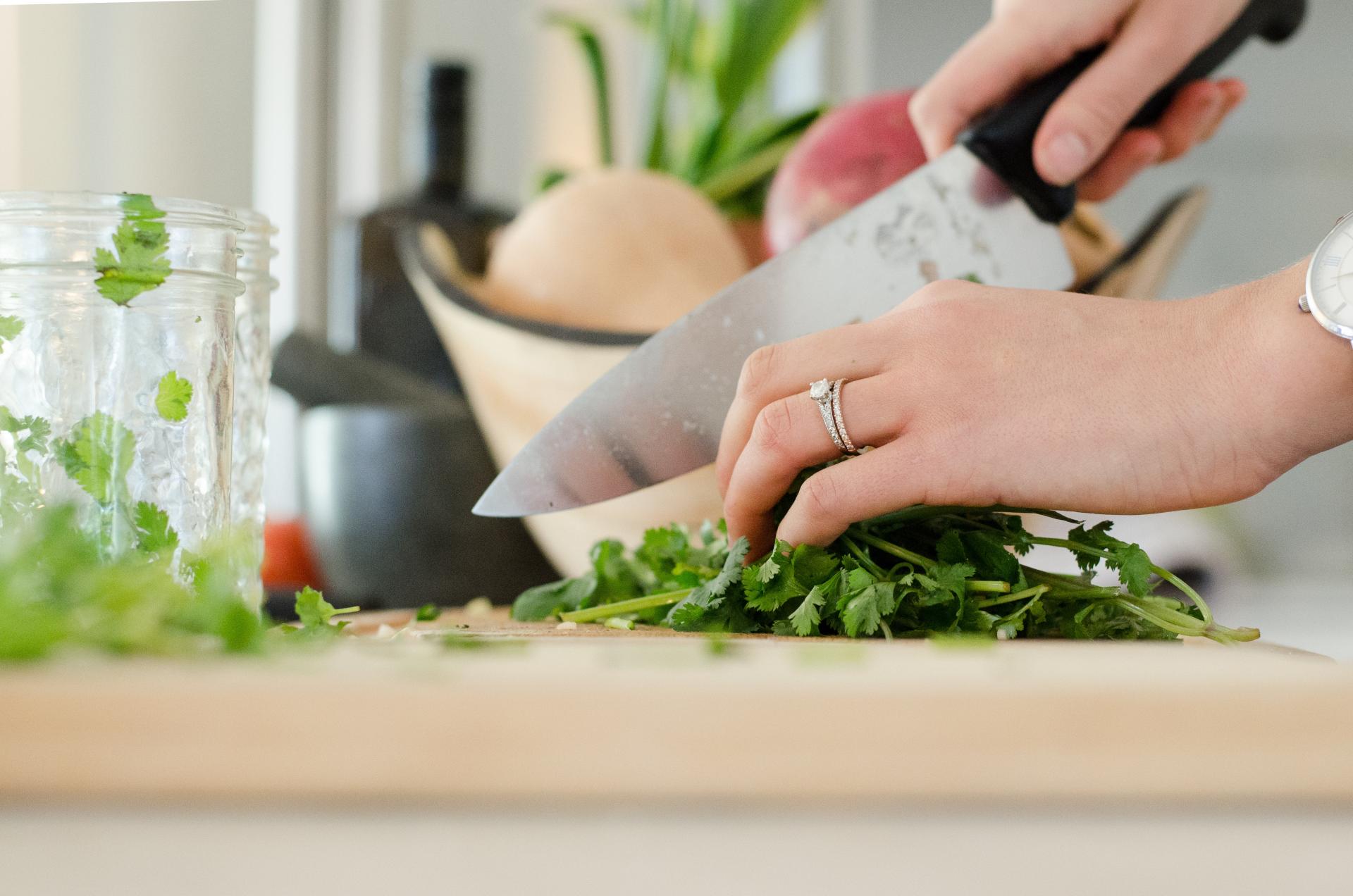 When you're choosing the colours to use for your kitchens décor, you want to opt for colours that you really like. This may sound obvious, but many people avoid choosing their favourite colours due to the difficulty they experience when trying to devise a colour scheme with them. Green is one of those colours that many people struggle with, but once it's used right, it can really transform a room. If you're looking for bold, stylish ways to add green to your current décor, then here are some helpful suggestions to inspire you and give your kitchen a fresh burst of life.
Colour your Cabinets
Many kitchen cabinets are available to buy in a whole range of fresh colours and styles, with some beautiful shades of green that will add a fresh touch to the whole room. For your cabinets, you're always better opting for a lighter colour, as this will keep a neutral tone throughout the room. You can then look at introducing bolder pops of colour through other décor features. Pastel shades are ideal for your kitchen cabinets, and there are many stunning ranges available in those shades. For those who aren't looking to replace their kitchen units entirely, there is always the option to paint them. Painting your kitchen cabinets will instantly update your kitchens current look, giving it a fresh appearance and making it look almost new. This is a really good way of saving yourself some money, whilst still achieving that new kitchen feel.
Behind the Doors
If you have stylish dressers or glass doors on your cabinets, then you're open to the option of adding colour to the back panels. By adding a block colour, or even a pattered design, you can add character to the feature whilst also incorporating green into your décor. Giving your cabinets a background colour will also make the piece look more expensive, as it will bring it to life and add a high-quality look too.
Bright Backsplashes
Every kitchen needs a quality backsplash to save the walls from those unavoidable grease splashes, and they're the perfect opportunity to introduce some colour to the room. The backsplash is only ever a small, often tiled area of the kitchen that covers the 'splash' area behind your cooker, often positioned under a cooker hood. There are some really unique ways in which you can design your backsplash, from a high-quality glass sheet, some stylish mosaic tiles or even a marble or stone feature. This is also the perfect place to add green to your décor, as you can combine some stylish green tiles that will create a bold focal point and make your cooker stand out.
Pops of Green
Sometimes, it's not always necessary to add loads of one colour to a room, as it can often start to look a little too much. If you're wanting to introduce a vibrant, bright green to your kitchen then you'll find that smaller pops of green will work much better. There are so many different ways that you can introduce green to your kitchen in small bursts, starting with some furniture pieces. Selecting some stylish green chairs, bar stools or benches to complement your table or breakfast bar would be a really good place to start. This kind of addition will help to enhance the current décor, without making too much of a statement. You can then look at adding features such as green crockery, green pots to store your essential items such a coffee, tea and sugar, and even items such as the bin. Picking certain items to add colour to will really help to draw the room together perfectly and also lift the atmosphere.
Add a Fresh Touch
For the final touch to your kitchen, it's time to go green. Whilst you may have added plenty of green through coloured furniture and so on, there is another green way to enhance your kitchen. Introducing some beautiful plants to the room will not only bring even more green tones to the mix, but it will also help to refresh the area and bring a little life into the room. Kitchens are a very busy place, and having some fresh plants throughout will help to keep the room fresh and give off a warm, welcoming feel.