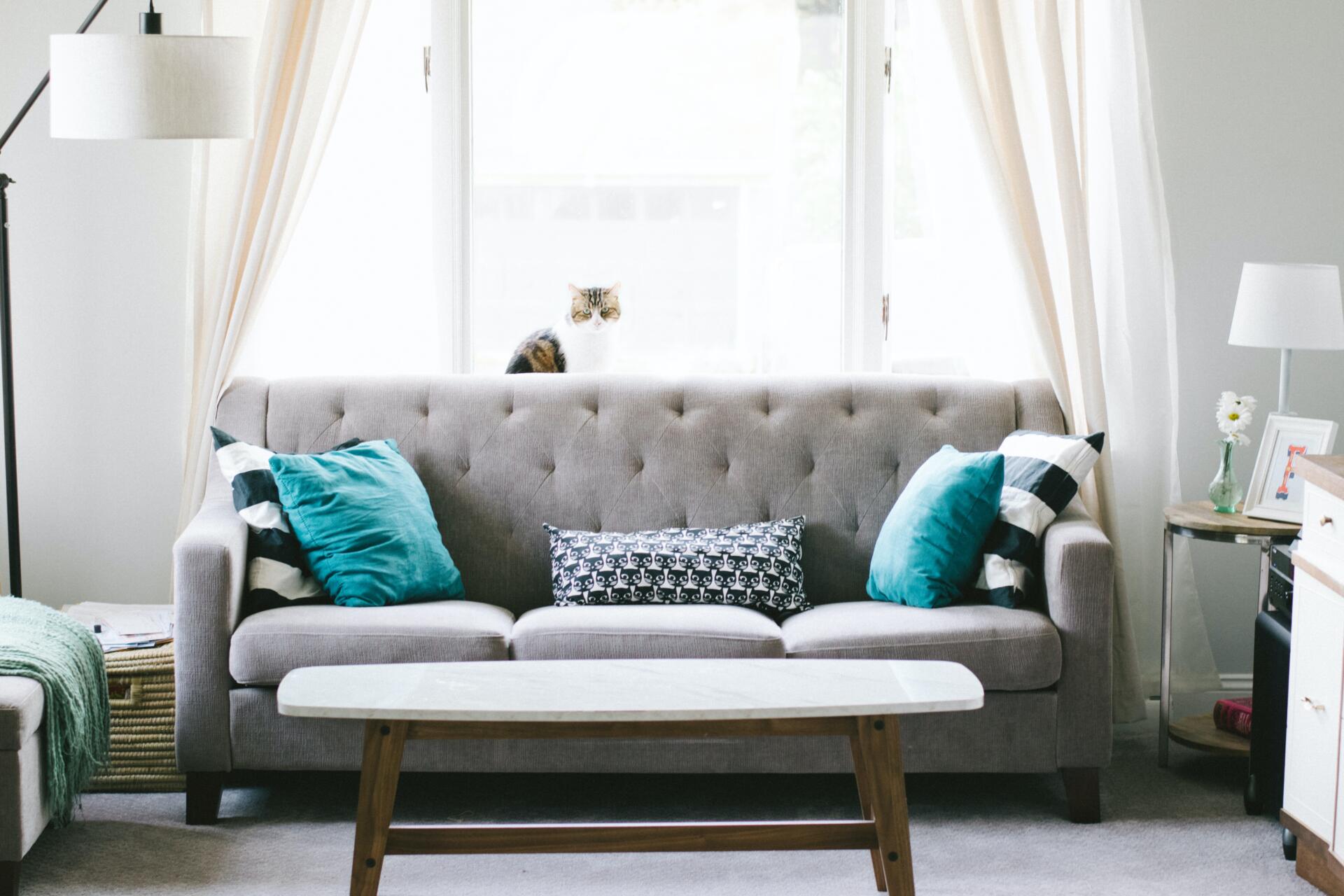 Your sofa is a crucial piece that can tie the entire look of a room together. And if it's a gorgeous sofa, add "in the best way possible" to that line.
In a different post, we talked about how you can choose the sofa-creme of the crop from those that are lacklustre, in look and structure.
Now, we have pro-tips on how you can extend this sitting apparatus's life longer than average. We're talking proper maintenance sans too-expensive maintenance costs. Below are DIY to-dos for a sofa that will truly stand the test of time.
Tips on How to Maintain Your Sofa and Couch
1. Sunshine Is Not Your Sofa's Friend
At least, not when your sofa is sitting underneath the sunlight for many hours in a day. This may sound counterintuitive, especially because letting the light in is actually an expert tip when it comes to practical techniques in bringing in that extra oomph to your room's interior design.
But in the context of sofa maintenance, let your sofa stay shaded.
The sun's ultraviolet rays can age furniture faster than they ought to. And its effects tend to be not-so-pretty, i.e. discolouration and fading.
2. Flipping and Fluffing
Flipping and fluffing cushions, that is. You'll be amazed at how such a simple task can make a huge difference in preserving sofas, settees, and couches. Rather, in preserving their accessories— cushions.
Remember that it's only natural for cushions to become flattened after weight is applied to them. But the trick here is to fluff them after use, and possibly on a repeated basis. At the end of every day will work fine. Then, flip them over to their opposite side.
These 2 super easy steps will allow cushions to go back to their original shape, and reduce having them lose their form and fluff even when used repeatedly.
3. Light Vacuuming
Sofas and similar upholstered fixtures are generally more difficult to clean than most because of their material. They're frequently wrapped beneath fabrics that require extra care, to keep dust, stain, and well, odours away
This is where a vacuum will come in handy. For specks of dirt that can't be removed by mere flicking (as in flicking them off the couch's surface), utilise a light vacuum instead. This will get those tough-to-reach spots tidied up in a jiffy, and without unnecessarily ruining the material of the couch.
4. How About Sofa Stain Protection?
We urge you to ask your furniture supplier about this first before you go shopping for a sofa stain protectant. The point here is that the right stain protectant for your seating fixtures is exactly that— it will protect against damage-causing elements.
Such products also eradicate funky smells. And for leather corner sofas UK loves, leather conditioners are a great means to protecting them, along with bringing out their pigment and shine.
5. Do NOT On Tags, Threads, and Snags
For one reason or another, we all seem to have the knack for pulling on snags on furniture that seem to stick out. As it turns out, this seemingly insignificant thing. But a small snag may ruin the entire stitching layout of parts of your couch.
The solution? Cut said snags off. Don't pull on them. To add to this, when you use scissors to remove them, leave at least a 2-millimetre room to make sure you won't accidentally splice the sofa's surface.
6. Professional Deep Cleaning
The final step on this list is the only one that shouldn't be DIY-ed. Professional deep cleaning. Contact your supplier to help you scout for a contractor who can accomplish this feat for you. On the same note, sofa suppliers frequently have their own in-house pro cleaners whom they can recommend. Inquire about this just as well.
Once every 6 months, or even once a year, is the conservative number to beat for having your sofa professionally tidied up, deodorised, and rid of bacteria (yes, sofas need antimicrobial products, too).