It's been a bit of a rollercoaster the last 2 weeks, and I missed writing up a project 365 post last week as I was in hospital – so this week I have a 2 week round up for you!
Day 130 – Max has been showing an interest in the potty at nursery for a while now, so today we went and got one for at home.
Day 131 – I am 33 weeks pregnant. You can read my 33 week bump update here
Day 132 – We bought a double bike trailer today so that Daddy can take the kids out on their bikes more often. Max gave it a test drive today, and most definitely approved!
Day 133 – It was my birthday this week, and Kevin bought me some gorgeous tulips.
Day 134 – Max wanted to try his brothers goggles on.
Day 135 – I was at The Baby Show today, and the children had a lovely day with Daddy, including lots of games of Labyrinth!
Day 136 – After a long day at The Baby Show yesterday I ended up in hospital for the weekend with contractions. Thankfully they managed to stop them, and I was given steroids for the baby's lungs, just in case he or she makes an early appearance.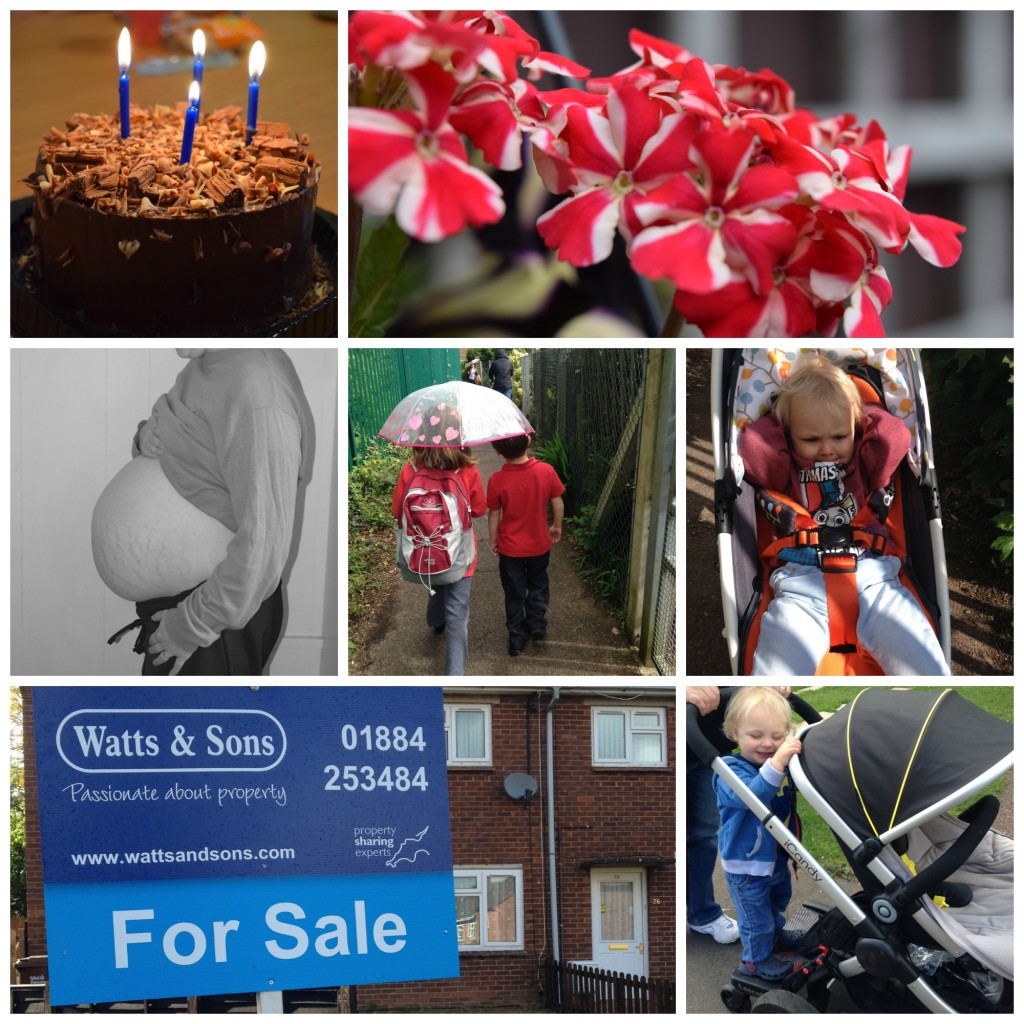 Day 137 – Happy birthday hubby! Got to have a chocolate cake.
Day 138 – SO happy to be home from hospital, even if I am under strict orders to rest. I sat in the garden today, enjoying all the colour in the hanging baskets.
Day 139 – I am 34 weeks pregnant. You can read my bump update here.
Day 140 – Sharing an umbrella on the school run.
Day 141 – Could this child be any more chilled out?!
Day 142 – Exciting times ahead – our house went on the market today. We have a new build plot reserved and are hoping to be in towards the end of the year.
Day 143 – Trying out the buggy board ready for when baby comes!