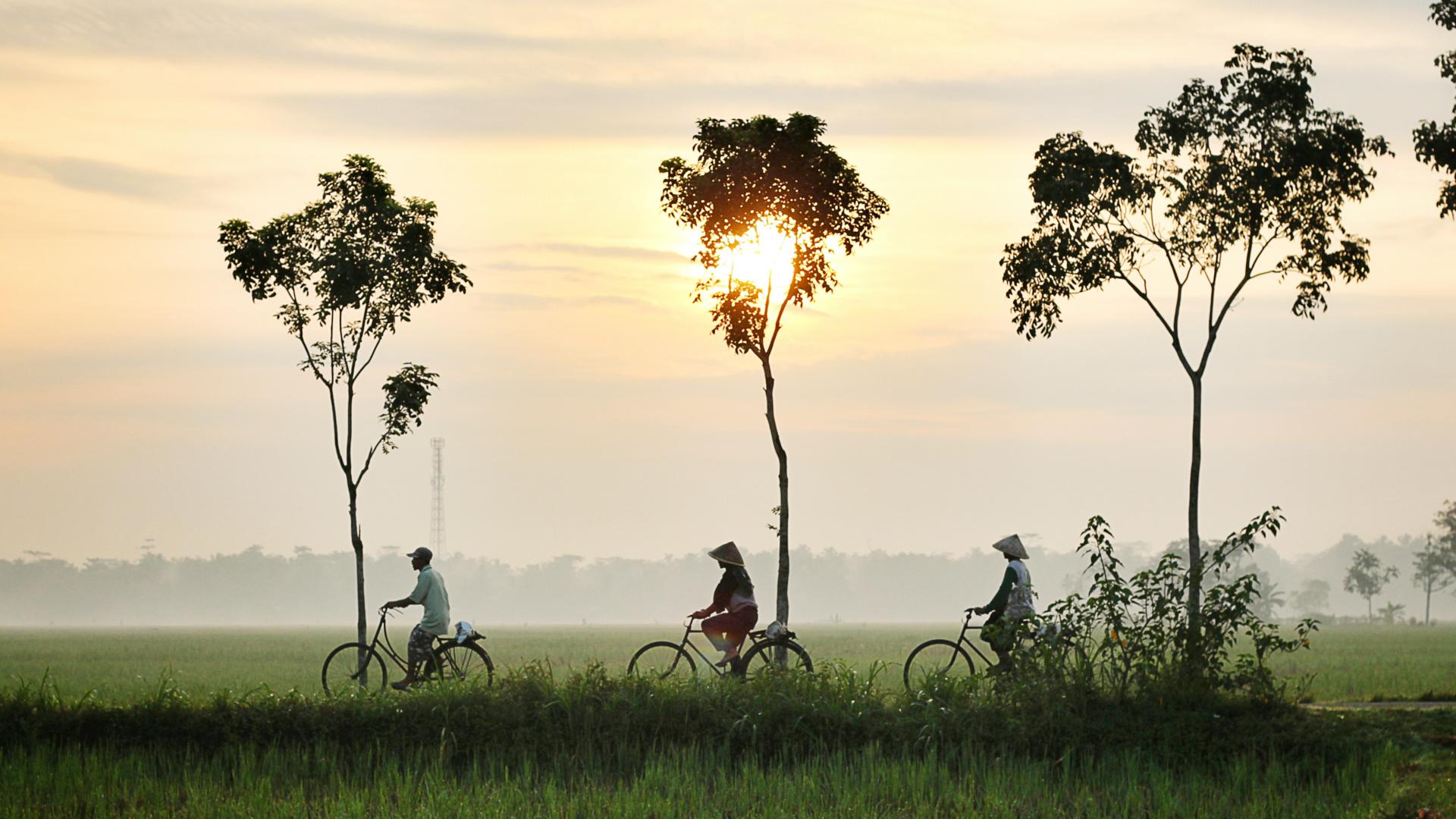 All lovers of nature will enjoy exploring Asia with its many national parks and nature reserves that are nothing short of stunning. Many of the natural formations here are unique and there is a special richness to the local wildlife. The only problem you might face is trying to choose which of the dozens of parks to visit, that is if you don't have the budget to see all of them.
If this is the issue you are facing right now, consider starting your trip with any of the following natural wonders.
1. Fuji Hakone Izu National Park, Japan
It's quite easy to add a visit to the Fuji Hakone Izu National Park to your itinerary for a trip to Japan. The park isn't far from Tokyo, so it will be easy to reach no matter how long you are going to stay in the country.
Here you can admire not only the fantastic beauty of nature but also hot springs and, if you come during the spring, you might catch The Springtime Fuji Shibazakura Festival. At this time, you'll be able to see the park covered in pink moss, which makes it look spectacular and very much unlike any other place in the world. Japan also features some of the best locations for Pokemon Go hunting, so make sure you stay logged in while you're away!
2. Yala National Park, Sri Lanka
When planning this trip, you should look for a 7 days Sri Lanka package and no less as you'll need this time to see all the incredible parks and nature reserves in this country. But Yala is the place you should visit first. It's a place dedicated to the preservation of Sri Lanka's wild animals and here you can see the country's largest population of leopards, elephants, and multiple birds.
Yala is surrounded by six other national parks, so you should take the time to explore them as well. Each is beautiful and interesting in its own way. A trip to all these parks will allow you to witness a variety of ecosystems that are all but extinct in other parts of the planet.
When planning a trip to Sri Lanka, remember to get prepared early. You need to allow enough time to apply for a Sri Lanka visa, arrange the relevant vaccinations and medications, and ensure your passport and travel documentation is up to date.
3. Zhangye Danxia National Geopark, China
China is a huge country and it doesn't have the best infrastructure, so you might need to get some help when planning a trip to Zhangue National Park, also known as The Rainbow Mountains. However, any effort it takes to get to this place is worth it because this is a unique geological formation that can't fail to leave you stunned.
The park is a UNESCO World Heritage Site and the views it offers are majestic. Due to the unique natural conditions, the colour of mountain slopes here ranges from purple to gold and all of it shines under the sun uncovering new depths of colour with every change of its position.
4. Gunung Mulu National Park, Malaysia
Malaysia is a great holiday destination if you are interested in diving and relaxation. However, it's not only the marine wildlife that you can admire here. Gunung Mulu National Park is another UNESCO World Heritage Site that you should visit whenever you get to Borneo.
This park has some of the most incredible caves on the planet, but visiting it won't be easy as you have to be accompanied by a certified guide. Therefore, book well in advance.
5. Pha Taem National Park, Thailand
Millions of people enjoy vacationing in Thailand and if you are among them this year, be sure to visit Pha Taem National Park. It's located in the north-east of the country and you can literally see its most prominent features from Laos.
The park is renowned for its unique mushroom rock formations. They date back 3,000 years and are surrounded by a primordial forest of eerie beauty. To make your visit even more special, in this park you will be able to see the biggest flower field in the whole of Thailand.