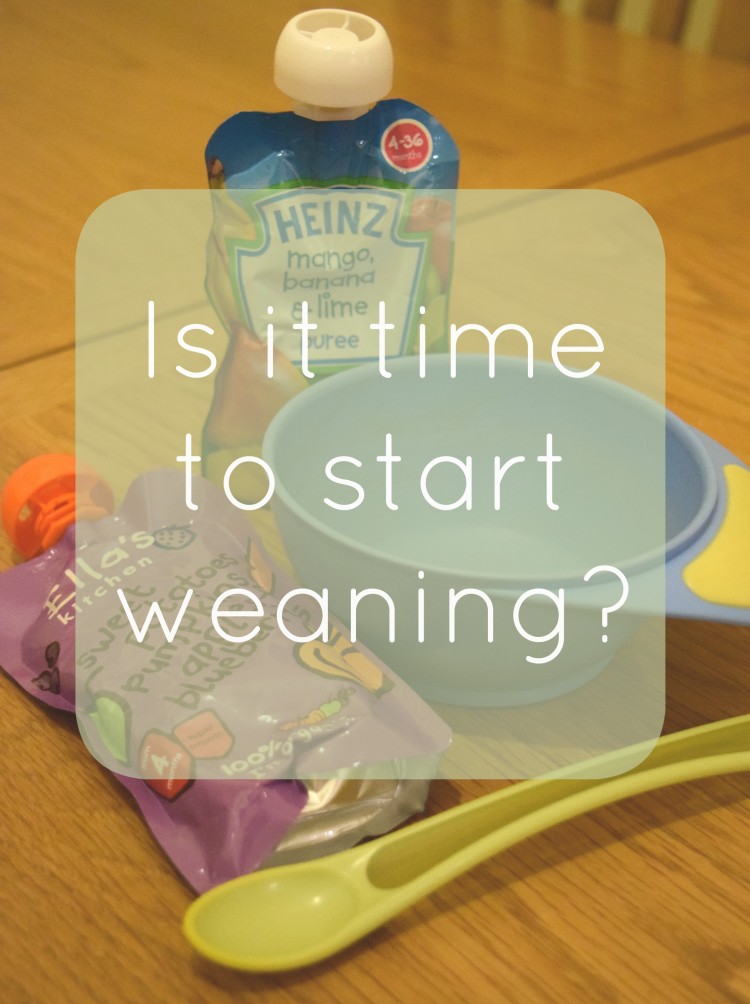 Now that Eliza is 5 months old we have started to think about weaning. When she was diagnosed with reflux our paediatrician mentioned that earlier weaning can be beneficial to reflux babies – purely because food is generally thicker than milk and sits in the stomach far better. This was definitely something we found to be the case with Max, and his reflux did improve once we started to wean.
But recognising the right time to start is never easy – ultimately we just don't know! Current guidelines say 6 months, but some babies may be ready earlier or later than this. There are some signs to look out for, that may indicate your little one is ready to try something other than milk:
They are able to support their own head when in a sitting position, and may be able to sit unaided
They are able to co-ordinate their hands and eyes – put simply, this means they can look at something, pick it up and put it to their mouth.
They can swallow food. Again, this sounds a bit of an odd one, but swallowing milk is totally different to swallowing food. To eat, babies need to push food to the back of their mouths with their tongue. A baby who isn't ready for weaning will push the food back out of their mouths, so they end up with more round their face than in their mouth.
Showing an interest in food. If you pop your baby in the highchair at the dinner table, they may watch intently you as you eat, lick their lips and try to reach out.
They have gained weight well. If there are any concerns about your baby's growth or weight gain, you shouldn't start weaning without advice from your doctor or health visitor. Eliza didn't gain weight well at the start, but in the last couple of months she has sat consistently on the same percentile, and the health visitor has been happy with her progress.
After reading through all these points again, I really think we might be on the cusp of weaning. Although my original plan was to wait until 6 months, Eliza can almost sit unsupported, can hold her head independently, can co-ordinate her hands and eyes to pick up toys, shows an interest in what we eat and is gaining weight well. I don't yet know if she will be able to swallow food, but I guess we won't know unless we try. Over the next week or 2 I plan to stock up on some weaning essentials and give it a go. If she's not ready, we will wait and try again at 6 months.
What age was your baby when they tried solids for the first time? What foods did you start with?